Train offers railway workers mobile healthcare in SW China's Guizhou
Share - WeChat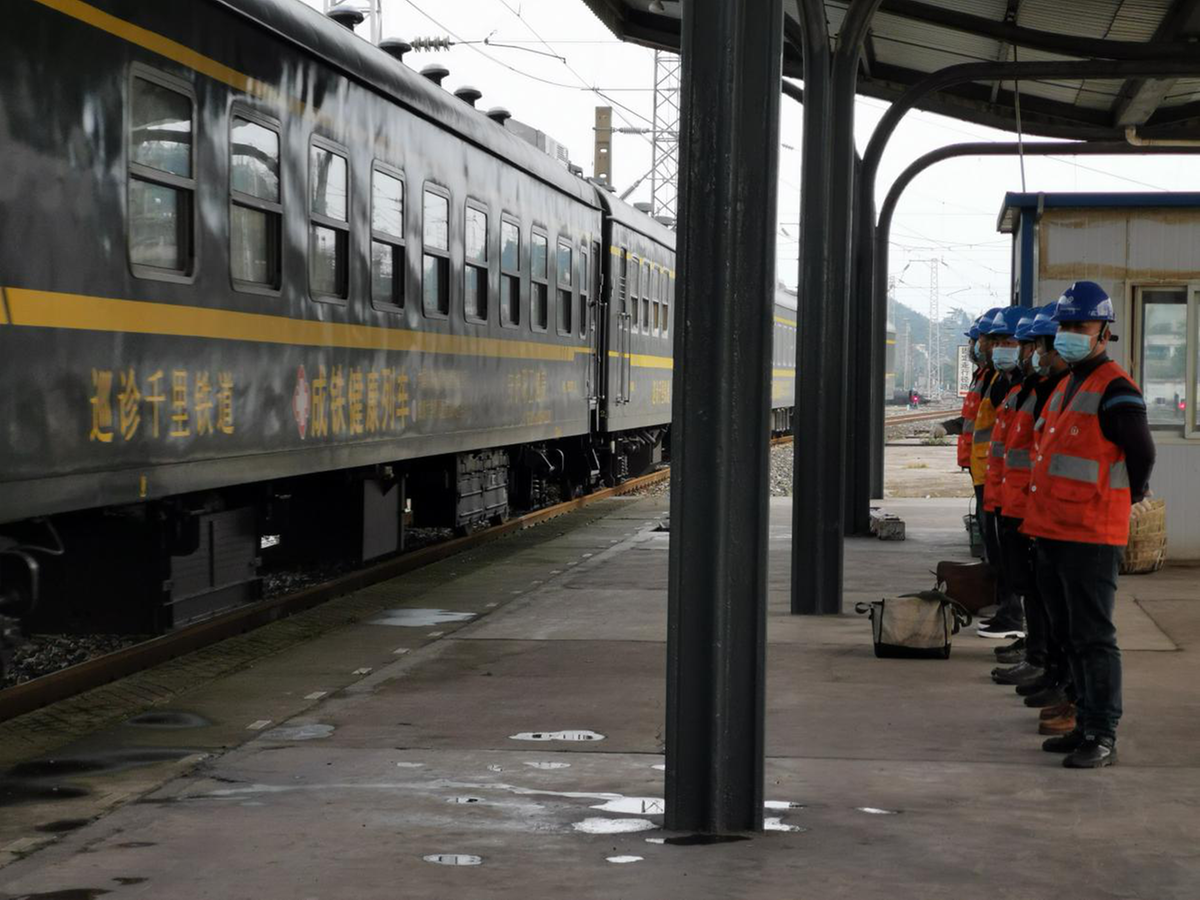 A special train has been pulling into Liupanshui Railway Station in Southwest China's Guizhou province recently. With comprehensive medical facilities on the train, it is a de facto 3A-grade hospital.
The train is equipped with a complete set of medical equipment, including an X-ray screening machine, ultrasonic instruments, and a dynamic electrocardiographic analyzer.
Initiated by China Railway Chengdu Group Corporation and Clinical Medical College and Affiliated Hospital of Chengdu University, the goal of the "health train" is to provide health check-up and medical services, as well as promote health information.
It operates at three train stations around the city of Liupanshui, providing services for about 1,000 railway workers, including train attendants, train operators and maintenance workers.
"It's really convenient," said Zhengliang, a staff member serving at Liupanshuinan station, "I just need to walk from the first carriage to the last and the health examination is done".