Saluting those taking risks for science
Share - WeChat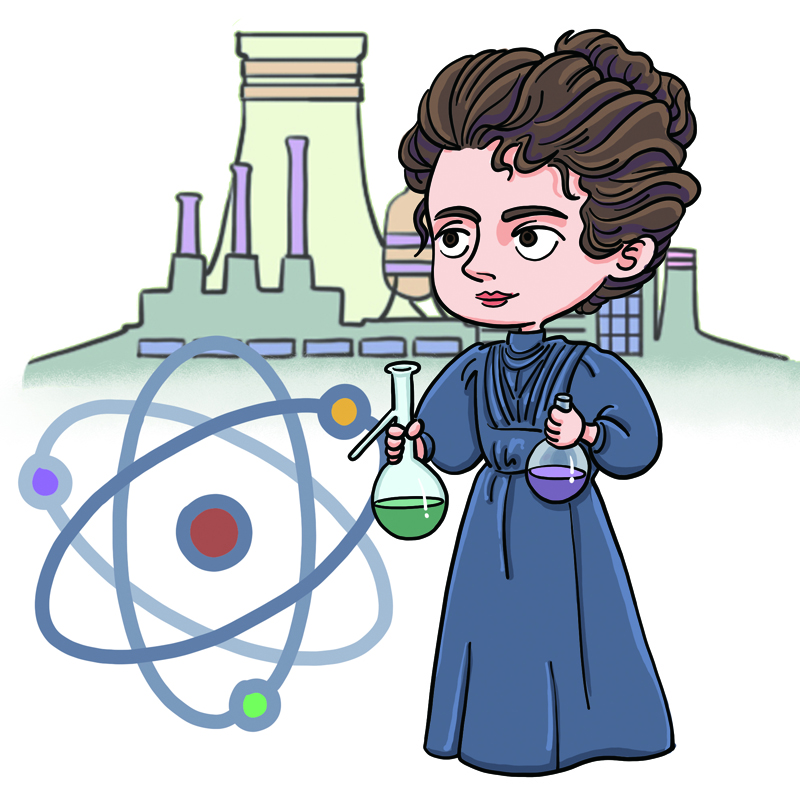 Remembering Marie Curie on her birthday on Saturday, the Twitter handle of The Nobel Prize tweeted a photograph of her notebook saying, "Marie Curie died of aplastic anemia on 4 July 1934, a result of years of exposure to radiation through her work. Even today her laboratory notebook from 1899-1902, is radioactive and will be for 1,500 years."
The tales of Marie and other scientists of her time are in some sense very tragic.
Wilhelm Conrad Roentgen, a professor of physics at the Wuerzburg University in Germany, discovered X-rays in 1895. A year later, Antoine Henri Becquerel found that some natural substances emit rays, too. Later, Marie and her physicist husband, Pierre Curie, gave it a name, radioactivity.
However, the harmful effects of radioactivity were not discovered until decades later. Marie and her contemporary scientists dealt with radioactive substances for decades using little or no protection.
Marie's death, the fallout of years of exposure to radiation, is a reminder of the risks pioneers in science undertake. It was only after people handling radioactive substances began contracting similar diseases that medical experts asked people to use protection. Today, medical health workers and patients wear heavy protective gear to guard against radioactivity.
It is almost inevitable that those exploring new frontiers of science are exposing themselves to unknown dangers. There is a demand for better protection for such researchers, but that is not possible until the dangers are fully known.
For example, the spacesuits astronauts wear protect them against radiation. However, only time will tell if there are some other hitherto unknown dangers that they need to protect themselves against.
The contributions and sacrifices of such people to science is unmatched and deserving of our respect. Because the pioneers not only explore new frontiers, they also help us better protect ourselves from unknown dangers.
Most Viewed in 24 Hours
China Views