Fashion statement
Share - WeChat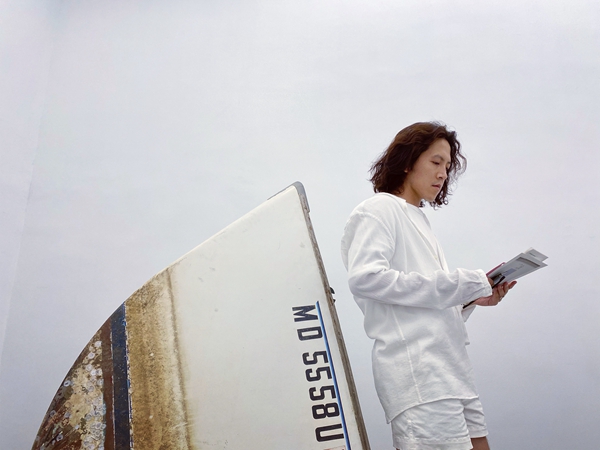 Designer gives artists opportunity to showcase their talent on his collection of clothes that cut a dash, Deng Zhangyu reports.
Fashion and art have teamed up in independent designer Meng Yueming's spring and summer collection 2021. The clothes, displayed in Beijing on Oct 28, during China Fashion Week, feature an oil painter's works. This is not the first collaboration of brush and cloth but the third time the 29-year-old has cooperated with artists of a different medium in the past year.
Meng's new collection transforms oil painter Shi Ruofan's reflection on transitory things and emotions in life into abstract patterns printed on clothes. Both the designer and the artist are inspired by the urgent need to cherish people in life, especially considering the times we live in.
He mixes patterns of lights, water waves and shadows on blue, white or black fabric to create a sense of "mystery and future".
Meng labels his own brand Ksiezyc, or KZ in short. "In fact, it only took me two weeks to finish all the designs of the latest collection," says the Beijing-based designer.
Contemporary art has been an endless source of inspiration for his designs.
Most Popular