Too busy to be tired, too tired to be busy
Share - WeChat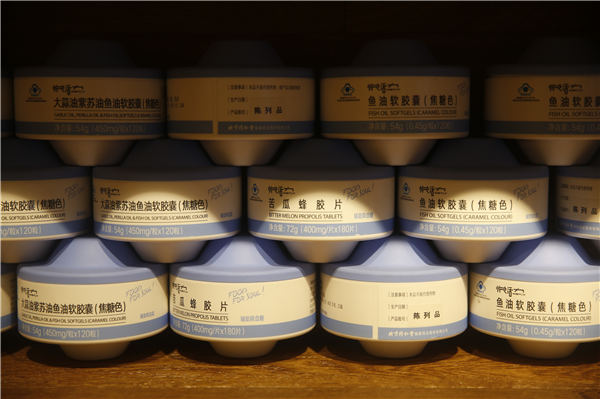 "In the normal course of events a person feels sick, goes and sees a doctor, has their pulse taken, is given some medicine and goes home," Su was quoted as saying in a recent interview with China News Service.
"We plan to emphasize the equal importance of medicine and food and help people through diet therapy."
A recent iResearch report on health consumption trends among young people found that more than 90 percent of those born this century have a general awareness of the importance of health, more than half of them taking practical steps to do something about it for themselves.
The first step on this road to looking after one's health, of course, is to equip oneself with whatever is healthy. Someone who follows a punk diet and who is doing a lot of overtime might drench themselves in a cup of vigor-enhancing ointment to replenish vitality, chew two pieces of donkey-hide gelatin cake to take care of a bad complexion, drink a cup of instant white fungus soup to moisten bone-dry skin, or eat a few black sesame pills if strands of their hair seem to fall out at the mere touch of a finger.
Recently CBNData, Alibaba Health and Tmall Appliances jointly published a report titled New Foodism, according to which sales of traditional tonics grew more than 20 percent in 2018 and 2019, and which says that those born in the 1990s have become the main buyers of online of traditional tonics over the past three years.
"We have always considered health products as a market for the elderly, but as people's economic well-being continues to improve, the care that the young have for managing their image and looking after their physical health is conducive to the rise of young people's health products," says Guo Xin, a marketing professor at Beijing Technology and Business University.
According to the market research company Euromonitor International, China's healthcare products industry turned over 162.7 billion yuan last year, 9.8 percent more than in 2018. The domestic health care products market is reckoned to be worth 100 billion yuan, it says, and analysts say that more and more companies are getting into the market because of the rising awareness of young people of the importance of good health.
Most Popular