Key CPC session draws 15-year roadmap for China's modernization
Share - WeChat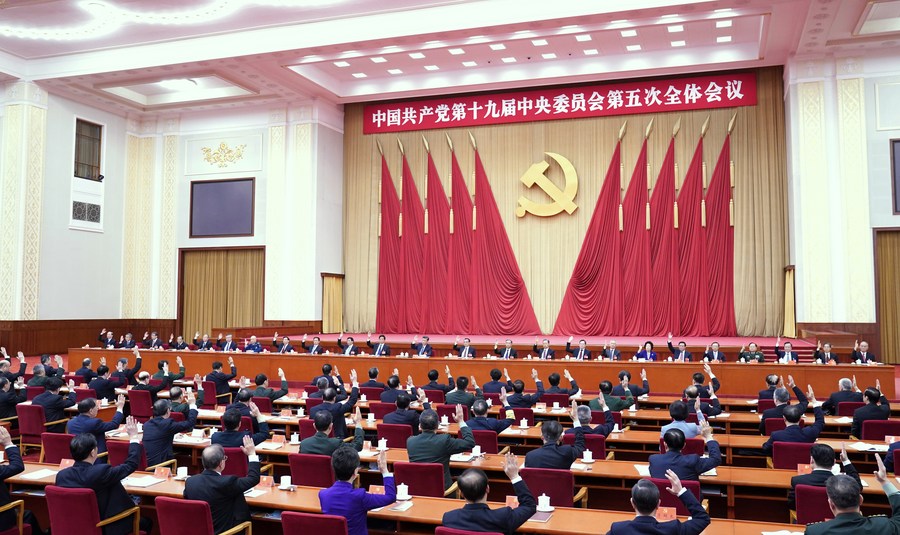 BEIJING -- The Communist Party of China (CPC) has charted the course for China's development in the next 15 years to guide the country's march towards modernization.
Details of the blueprint were unveiled in a communique issued after the conclusion of the four-day fifth plenary session of the 19th CPC Central Committee on Thursday. The roles of innovation, real economy, a strong domestic market, rural vitalization and green development were underscored for China's growth.
The session adopted the Party leadership's proposals for formulating the 14th Five-Year Plan (2021-2025) for National Economic and Social Development and the Long-Range Objectives Through the Year 2035.
Noting that "a victory is in sight" in building a moderately prosperous society in all respects, the communique stresses that fully building a modern socialist China is part of the four-pronged comprehensive strategy for the 14th Five-Year Plan period.
Xi Jinping, general secretary of the CPC Central Committee, made an important speech at the session. He also delivered a work report of the Political Bureau of the CPC Central Committee to the session.
The work of the Political Bureau was fully acknowledged, says the communique, adding that China has seen its economic growth beat expectations, people's living standards ensured, and the overall situation of society maintained stable over the past year.
Progress made in the past five years was highlighted: China's gross domestic product (GDP) is expected to cross the 100-trillion-yuan mark in 2020; 55.75 million rural residents were lifted out of poverty; the annual grain output has remained above 650 million tonnes for five consecutive years; China has built the world's largest social security system, etc.
The communique says China is still in an important period of strategic opportunity for development at present and for the foreseeable future, but there are new developments in both opportunities and challenges.