China's UN envoy calls for global support of women's rights
Share - WeChat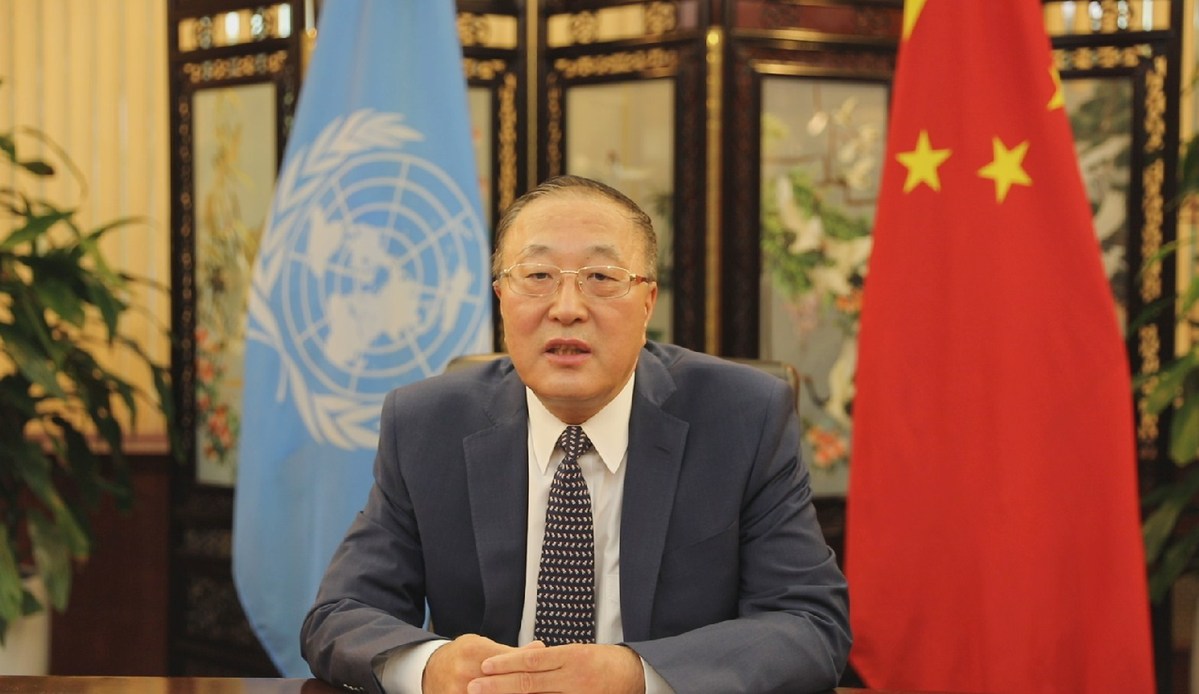 China's ambassador to the United Nations on Thursday called on the international community to support the role of women in making "greater contributions" to world peace and security.
The international community should take this opportunity to renew its commitment and increase investment to strengthen the momentum in the development of the women, peace and security agenda as well as the cause of global women, said Zhang Jun, China's permanent representative to the UN.
Zhang delivered the remarks at the Security Council's open debate on women, peace and security, which was held to commemorate the adoption of Resolution 1325, the first resolution by the international body on such a topic, and to consider steps to better implement the women and peace and security agenda.
"We must uphold the spirit of Resolution 1325 and support women from all countries to participate in the peace process in an equal, comprehensive and effective manner and make greater contributions," Zhang said.
"In the efforts to maintain international peace and security, Chinese women have never been absent. Over the past 30 years, more than 1,000 Chinese women have participated in UN peacekeeping operations and made important contributions in different positions," he added.
The ambassador pointed out that the women, peace and security agenda should be promoted in a comprehensive and balanced manner.
"Prevention, protection, participation, relief and restoration are the four pillars of the women, peace and security agenda. We must make every effort to prevent conflicts, pay attention to eliminating the root causes of conflicts, and create a peaceful environment for women's development," he said.
The Security Council should fulfill its primary responsibility for maintaining international peace and security, promote political settlement of hot issues, and to push all parties to respond to the global ceasefire initiative proposed by UN Secretary-General António Guterres.
"It is necessary to increase the protection of women, resolutely oppose any violence against women and girls and effectively combat terrorism. We must respect women's right to speak and make decisions and support more women to participate in mediation and state governance," he added.
China will participate in the work of the informal expert group on women, peace and security and contribute to the implementation of Resolution 1325 as well as its follow-up resolutions.
The agenda for women, peace and security should be promoted within the overall framework of women's empowerment and development, in synergy with the 2030 agenda for sustainable development, Zhang said.
"We would like to reiterate our commitment to the Beijing Declaration & Platform for Action to make women's goals the early harvest of the 2030 agenda, to promote development through women's empowerment and to promote peace through development," he said.
The ambassador stressed the importance of deepening international cooperation in women's development.
Zhang pointed out that China has been actively promoting global cooperation in women's causes, using practical actions to implement the Beijing Declaration & Platform for Action and relevant UN and Security Council resolutions.
President Xi Jinping announced at the UN General Assembly's high-level meeting that China will donate another $10 million to UN Women within five years and to continue to support the China-UNESCO Prize for Girls' and Women's Education. Xi also proposed to hold another global summit on women in 2025.