The 14th Five Year Plan: Compass for China's continued success
Share - WeChat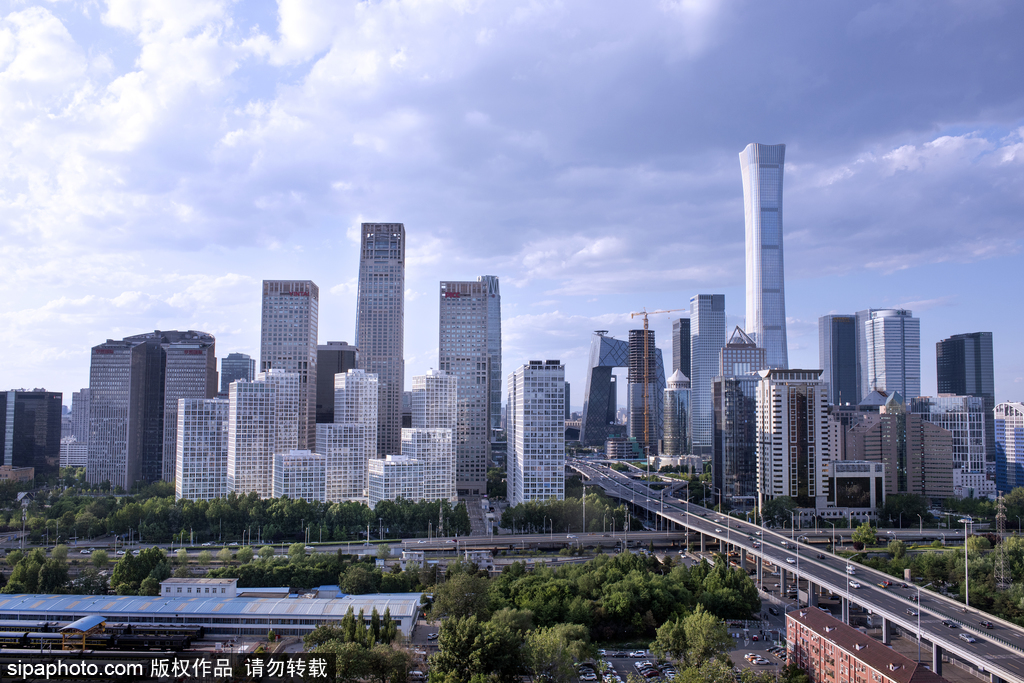 When I was growing up in Detroit in the 1950s when it was the prosperous global automobile capital, parents told us to eat all our food because children in China were poor and hungry. And in 1953, the year of China's first Five Year Plan (1953 - 1957) for economic and social development, poverty was indeed the norm. In 1953, China's population was 583 million with its per capita GDP of $54.
Today under the leadership of the Communist Party of China (CPC) that figure is $10,400 with a population of 1.4 billion. During the past 70 years, an astounding 850 million people have been lifted out of poverty.
Despite the outbreak of COVID-19 this year, China's first centennial goal of building a moderately prosperous socialist society in all respects is on track to being accomplished by year-end. This week the CPC Central Committee is meeting to finalize the 14th Five Year Plan (2021 - 2025) for approval by the National People's Congress next March.
China's five-year plan (FYP) model is China's policy blueprint for medium-term social and economic development. After being associated with China since 1988, I've seen for myself how FYPs have helped the CPC lead China's unprecedented development for seven decades. To me, the goal-oriented discipline of FYPs is indeed the secret sauce in the recipe of China's continuing economic miracle.
The FYPs are a multiyear collaborative process, now including online input from Chinese netizens, in which government officials, academic experts and other stakeholders discuss and debate China's near- and longer-term future, successfully helping to guide the country's development. Currently -- and ironically, it seems -- the United States, by contrast, expert advice is neither sought, nor welcomed, run solely by one person who doesn't even have a plan that stretches from one day to the next.
To me it seems that in its time, every FYP is the most important and consequential one. The 14th FYP is no exception, and in some ways it truly is the most important. It is in fact China's finely tuned compass pointing toward achieving the second centennial goal of becoming a great, modern, socialist country by 2049, with an intermediate goal at the midpoint of 2035 for China to achieve its basic socialist modernization.
Many countries around the world are currently experiencing a second wave of the coronavirus with caseloads exceeding that of the first. China, among major economies, has subdued the virus until it can be ultimately controlled by one of its vaccines, and/or with those from the WHO's COVAX accelerator, in which China is the largest participating economy.
Many still wonder, however, whether China, faced with much-decreased global demand (which in better times fueled its meteoric economic rise like many other fast-developing economies before it), will be stopped in its tracks by an unbalanced economy and/or the middle-income trap. I think not.
First, since 2015, China has been engaging in an economic rebalancing via supply-side structural reforms to bring the supply side of China's economy into balance with its demand side to increase efficiency. The rebalancing is proceeding apace but will be further enhanced during the 14th FYP by the recently announced dual circulation strategy, which is the logical continuation of structural reform in line with recent international conditions.
With its focus on increasing domestic demand while simultaneously promoting complementary external participation in China's massive economy under the framework of China's new Foreign Investment Law, I believe China's resultant economy will more advanced, efficient, open and sustainable.
The so-called middle income trap is a stage of economic development where a fast-developing country quickly achieves a certain level of income but then stalls out and remains stuck at the same level because it can't progress from low-cost manufacturing into high-technology industries. I firmly believe that the likelihood of this is minute because China has followed the leadership of the CPC and the rigorous discipline of its FYPs. Consequently, the country has invested prodigious amounts in R&D in fields such as advanced manufacturing techniques, artificial intelligence, digitization, 5G and quantum computing.
It's no accident that China is now a world leader in high tech because it is the world leader in research and development, having contributed 32 percent of all global R&D spending growth since 2000, compared with 20 percent for the US and 17 percent for the EU.
Under its 14th FYP, China is well-positioned for renewed greatness. It's a country with a rich history, a successful present and bright prospects for a prosperous future.
The author is a senior fellow of the Beijing think tank Center for China and Globalization. The views don't necessarily reflect those of China Daily.
If you have a specific expertise and would like to contribute to China Daily, please contact us at opinion@chinadaily.com.cn , and comment@chinadaily.com.cn
Most Viewed in 24 Hours
China Views