Ningxia wines gaining greater global reputation
Share - WeChat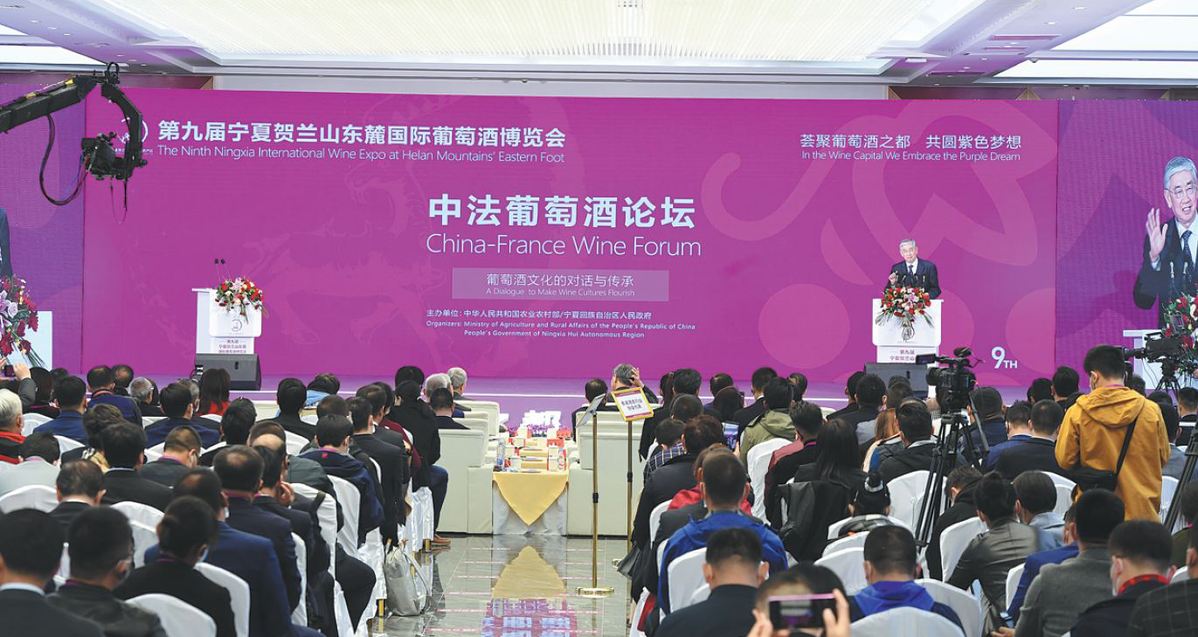 Local brands winning international accolades
The east foothill of Helan Mountains in Yinchuan, Northwest China's Ningxia Hui autonomous region is gaining wider recognition and attention from the global community for its premier wine production.
In the latest wine competition in Ningxia during its annual international wine expo from Oct 22 to 23, five out of the six wines that won the top medals come from wineries in the east foothill of Helan Mountains wine region.
The results were made by 15 international judges for the Concours Mondial de Bruxelles, one of the world's top three wine contests, who tasted nearly 400 samples from 116 domestic wineries in Beijing.
In the latest CMB competition that was held in the Czech Republic in September, wines from the east foothill of Helan Mountains won 48 awards, including four grand gold medals and 26 gold medals, ranking first among the teams of China. It also received the award of "Best Wine of China".
The organizing committee of CMB announced the next competition in Ningxia in May 2021, highlighting the importance of the emerging wine region.
According to statistics from the local wine authority, at least 700 wines from more than 50 wineries in the wine region of Ningxia have won top prizes in international competitions, including CMB, Decanter World Awards and Berliner Wein Trophy, over the past five years.
"The wine region in Ningxia has received bigger fame in the global community, demonstrated stronger impact to boost the local economy and rising competitive strength in the market," said Chen Run'er, Party secretary of the autonomous region.
"Wine has been serving as an outstanding calling card of Ningxia, with which Ningxia started to communicate with the world and invite the world to better know us," Chen said.
After nearly 40 years of development, especially the joint efforts between the government and entrepreneurs who have been heavily invested in wineries over the past 15 years, the wine region has become the largest wine grape plantation area in China, producing one fourth of the country's total wine grapes.
According to the government plan, the total scale of wine grape bases in the region will reach 66,700 hectares by 2025, doubling the current area.
Correspondingly, the annual output will be increased from 130 million bottles of high-quality wine to at least 300 million in five years, generating an industrial yield of 100 billion yuan($14.95million).