Erdogan calls for French boycott as row deepens
Share - WeChat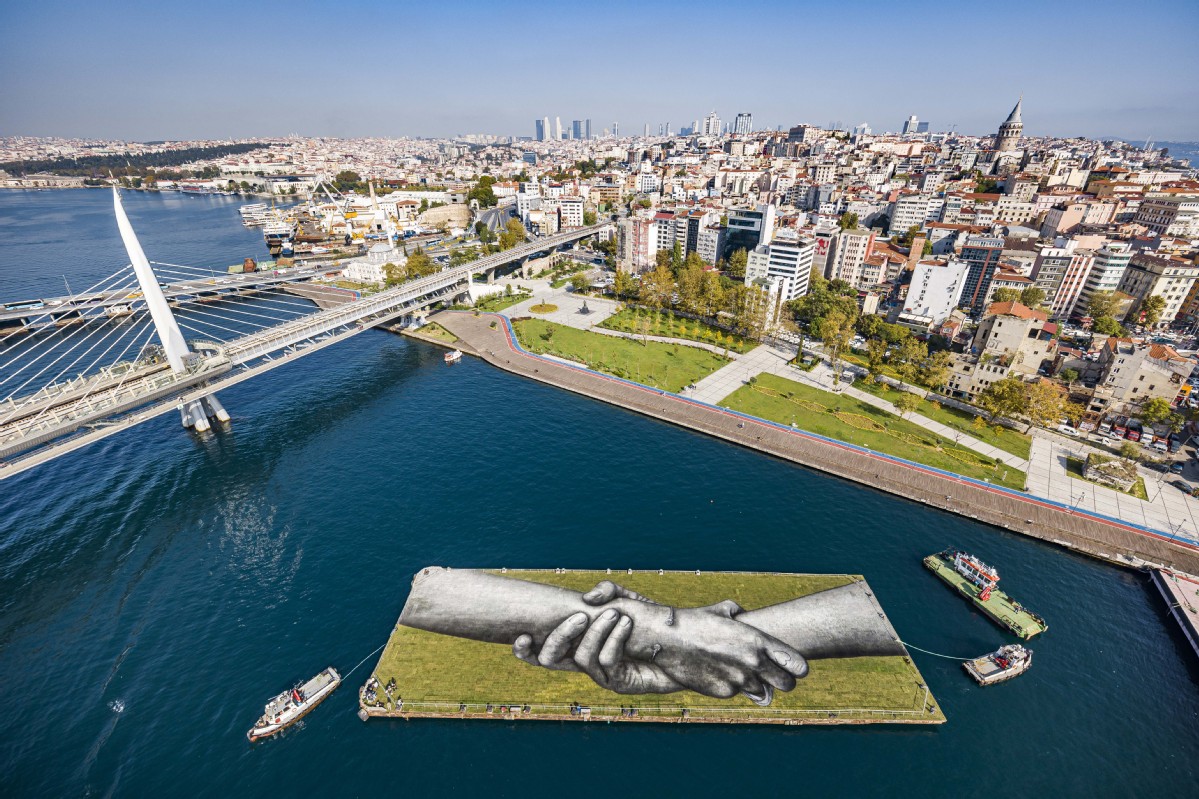 Tensions between Turkey and France have stepped up with Turkish President Recep Tayyip Erdogan calling for a boycott of French products because of the country's attitude toward radical Islam.
Earlier this month, French teacher Samuel Paty was beheaded near Paris after having a discussion with pupils about cartoons of the Prophet Mohammad, which are considered offensive to Muslims. Those cartoons sparked the deadly attack on the offices of French satirical magazine Charlie Hebdo in January 2015.
Several people accused of helping Paty's attacker are currently on trial in Paris, reopening the fiercely-contested debate over blasphemy and freedom of speech. After showing the cartoons to his pupils as part of a discussion on the topic, Paty was murdered.
France, which has Europe's largest Muslim population of around 6 million, is a secular state. President Emmanuel Macron has defended the right to freedom of speech, saying that France "will not give up our cartoons".
That has upset Muslims in many countries and prompted Erdogan to say "what is the problem this person called Macron has with Islam and Muslims? Macron needs mental treatment", which caused France to withdraw its ambassador to Turkey.
According to Turkish government statistics, France is Turkey's 10th largest source of imports, but now the Turkish leader is calling for a boycott.
"Never give credit to French-labeled goods, don't buy them," he said, calling the treatment of Muslims "a lynch campaign similar to that against Jews in Europe before World War II", and urging European leaders to "tell the French president to stop his hate campaign".
His calls for a boycott have had some impact in Muslim countries, with protests taking place in Bangladesh, Iraq, Libya and Syria, and the removal from sale of some French products in Qatar, Jordan and Kuwait.
In a tweet, Pakistan's President Imran Khan said Macron was "attacking Islam", but France's European allies have expressed solidarity.
Turkey is not a member of the European Union but shares a land frontier with EU member state Greece, which has been an area of great tension during the ongoing refugee crisis.
Solidarity of allies
Italian Prime Minister Giuseppe Conte said on social media that "personal insults do not help the positive agenda that the EU wants to pursue with Turkey", while expressing his "full solidarity" with the French leader. Dutch Prime Minister Mark Rutte also gave Macron's stance his support.
Heiko Maas, the foreign minister of Germany, which has a significant Turkish community, called Erdogan's comments "a particular low point", with government spokesman Steffen Seibert adding that they were "defamatory" and "completely unacceptable".
Tensions between France and Turkey have deeper roots than the Charlie Hebdo incident. As recently as August, France sent a military presence to the Eastern Mediterranean when Turkey began oil and gas exploration in disputed waters.
France temporarily withdrew from its NATO role in Libya, accusing Turkey of breaking arms embargoes on forces involved in the Libyan civil war. The countries also have differing views on the current conflict between Armenia and Azerbaijan.