Historic progress made in past 5 years
Share - WeChat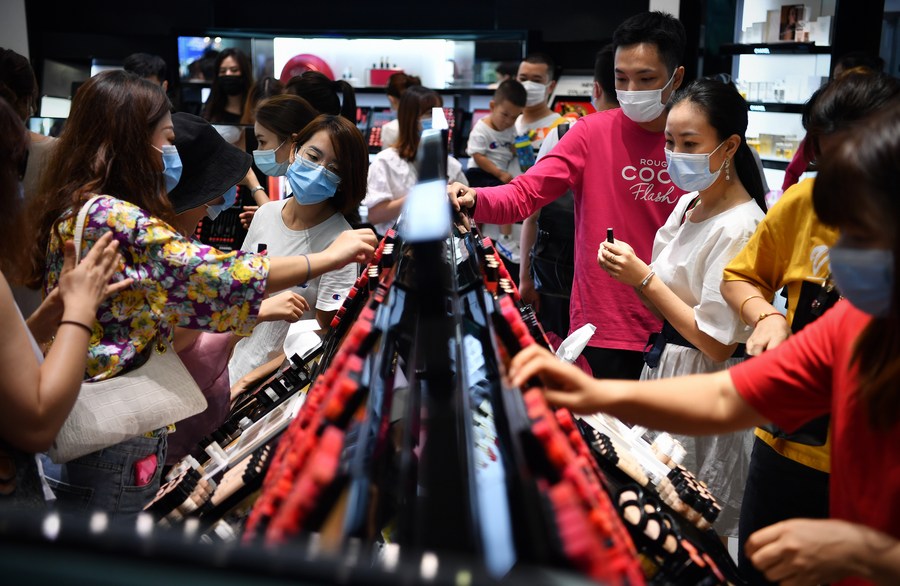 The Chinese economy's exceptional recovery from the impact of COVID-19 may have surprised many overseas observers, but it is just one of a host of China's achievements during its 13th Five-Year Plan period (2016-20).
The past five years have witnessed how the Communist Party of China Central Committee with Comrade Xi Jinping at the core has united the nation to accomplish historic development progress.
While inspecting Hunan province in September, President Xi, who is also general secretary of the CPC Central Committee and chairman of the Central Military Commission, said the country is about to accomplish major goals and tasks set out in the 13th Five-Year Plan and is set to embark on a journey to fully build a modern socialist country.
Over the past five years, the Chinese economy has grown close to 100 trillion yuan ($14.9 trillion) with per capita GDP exceeding $10,000. The share of China's economy in the world hit 16.3 percent in 2019.
China now has the world's largest middle-income population and is set to end absolute poverty, which has haunted the nation for thousands of years.
Signs over the past five years have shown that China's development has entered a new stage. Xi has stressed the importance of adapting to, steering and leading the new normal of economic development.
A new vision for development was introduced, featuring innovative, coordinated, green and open development that is for everyone.
Xi noted at the 19th CPC National Congress in late 2017 that China's economy has been transitioning from a phase of rapid growth to a stage of high-quality development.
Over the past five years, he has visited cities, villages and enterprises, and held meetings and symposiums with scholars, entrepreneurs, scientists and representatives of the public. There, major plans and measures for the country's development were devised.
Among these measures, China has made supply-side structural reform its main task, forestalled and defused major risks, carried out targeted poverty alleviation efforts, prevented and controlled pollution, pushed for regional integrated development and pursued higher-quality opening-up.
The past five years have seen disruptive changes in the world. Economic globalization faces headwinds amid rising protectionism and unilateralism.
Xi called for the exploration of new opportunities and new advances amid challenges and changes.
China's economic recovery has picked up steam in the wake of the COVID-19 pandemic, with the nation's GDP expanding 4.9 percent year-on-year in the third quarter of 2020. The International Monetary Fund forecasts that China will be the only major economy to see growth this year.