A tale where justice counts
Share - WeChat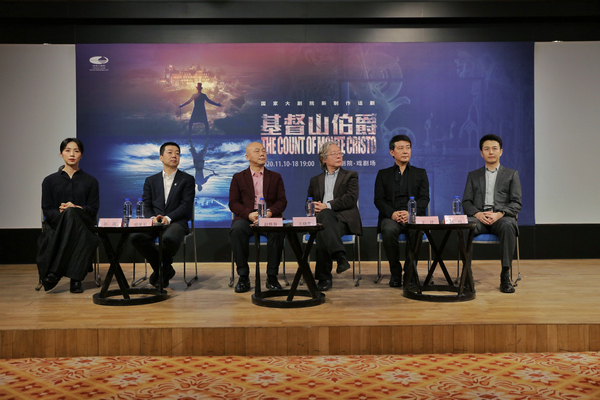 "For all evils there are two remedies-time and silence," wrote French author Alexandre Dumas (pere) in his 19th century literary classic The Count of Monte Cristo.
It tells the story of Edmond Dantes, the first mate of the ship Pharaon, who is convicted of a crime he did not commit and imprisoned at Chateau d'If, but escapes with the help of a noble priest and succeeds in taking his long-planned revenge under the guise of the eponymous Count of Monte Cristo.
Marking the 150th anniversary of the death of Dumas, a play commissioned by the National Center for the Performing Arts in Beijing will premiere at the NCPA on Nov 10 and will run through Dec 18.
Directed by Wang Xiaoying and scripted by Yu Rongjun, this representative work of Dumas features renowned actor Yu Yang playing Edward Dantes (aka the Count of Monte Cristo), and actress Sun Li as Mercedes, fiancee of the young Dantes, a beautiful and kind woman. The stage is also shared with Wang Weiguo, Fu Pengxu and members of the NCPA Drama Ensemble.
It is not the first time director Wang Xiaoying has cooperated with the NCPA. In 2009, he directed the first NCPA drama production Jane Eyre, and then, in 2015, he took the helm of a production of the Chinese opera The Dawns Here are Quiet.