UK hopes for vaccine before Christmas
Share - WeChat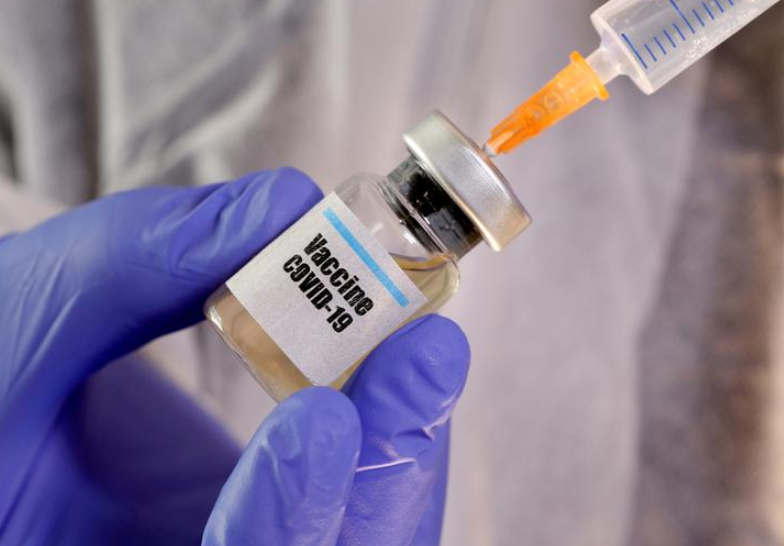 Britain's health workers could receive a novel coronavirus vaccine within weeks, according to reports.
The Mail on Sunday reported that it had seen an email sent to National Health Service, or NHS, staff that reveals preparations for a national vaccination program before Christmas.
The newspaper also reported that the United Kingdom government is seeking to circumvent the European Union approval process and move ahead with a mass roll-out of the program if a safe jab is found before the end of the Brexit transition period on Dec 31.
A vaccine program would mean social restrictions that have crippled the country and the economy since March could be relaxed. It is expected the vaccine would be given in two doses, 28 days apart.
Glen Burley, chief executive of George Eliot Hospital NHS Trust in Warwickshire, wrote to NHS staff earlier this month. In his memo, he said: "Our Trust, alongside NHS organisations nationally, has been told to be prepared to start a Covid-19 staff vaccine programme in early December."
"The latest intelligence states a coronavirus vaccine should be available this year with NHS staff prioritized prior to Christmas."
However, the newspaper report added that the timeline has not yet been confirmed as none of the vaccines currently being developed have gained clinical approval.
David Eltringham, managing director at the Trust, told the Mail: "We don't have a definite date for delivery of the vaccine, but we are making ready to deploy the vaccine from the beginning of December."
A senior government source told the paper: "We have made sure that if a vaccine is proven safe and effective we won't be held back from deploying it by the need for approval from Brussels."
A vaccine being developed by Oxford University and pharmaceutical giant AstraZeneca, now in the final stages of trials, is most likely the one that health workers would receive.
Rushing ahead with a vaccine program could hamper efforts to test and create improved versions scientists warned.
Quoted in the Guardian, Adam Finn, a professor at Bristol University, said immunization is not simply a matter of switching off the virus once a vaccine appears.
He said: "The vaccines coming through fastest are the most experimental. It is possible they won't be all that great and that others — created using more tried-and-tested but slower methods — might be better," said "But to prove that point will become very difficult if lots of individuals have already been given the first vaccine. It will need vast numbers of people to demonstrate which is best or if a different vaccine is more suitable for particular groups, like the elderly."
It comes as tens of thousands of people on Saturday joined a protest march through central London against novel coronavirus social restrictions.
The protesters called for an end to lockdowns and other measures they described as a threat to civil rights, and chanted for people to take off their masks.
The Guardian reported that their placards and posters objected to vaccines, Bill Gates and alleged elite child abuse rings, as well as the increasingly popular QAnon conspiracy theory.
Amid protests against measures, anxious governments across Europe are introducing more restrictions to curb the resurgence of the COVID-19 disease. Europe's total infections had reached more than 8.3 million cases and more than 250,000 deaths up to Sunday.
France, Italy, Austria and Greece have all reported record increases in cases and the second wave has crushed economic revival hopes.
Italy has ordered bars and restaurants to shut by 6 pm, and the closure of public gyms, cinemas and swimming pools to try to halt a rapid resurgence of the virus, according to Reuters news agency.
With cases escalating in Spain, the government is reported to be preparing a new state of emergency. A Cabinet meeting on Sunday was expected to discuss imposing curfews.
Investors have said they fear major oil companies will not be able to avoid heavy damage from the pandemic.
Quarterly financial results from BP and Royal Dutch Shell delivered this week will be well below results achieved a year ago, the Guardian reported. The trend is expected to be followed across the world's oil companies, it said.
Analysts estimate that BP will on Tuesday report an underlying loss of $120 million for the last quarter. According to BP's own global energy forecasts, the industry may never fully recover from the impact of the pandemic on the global transport industry.