Cycling event part of push for low-carbon lifestyle
Share - WeChat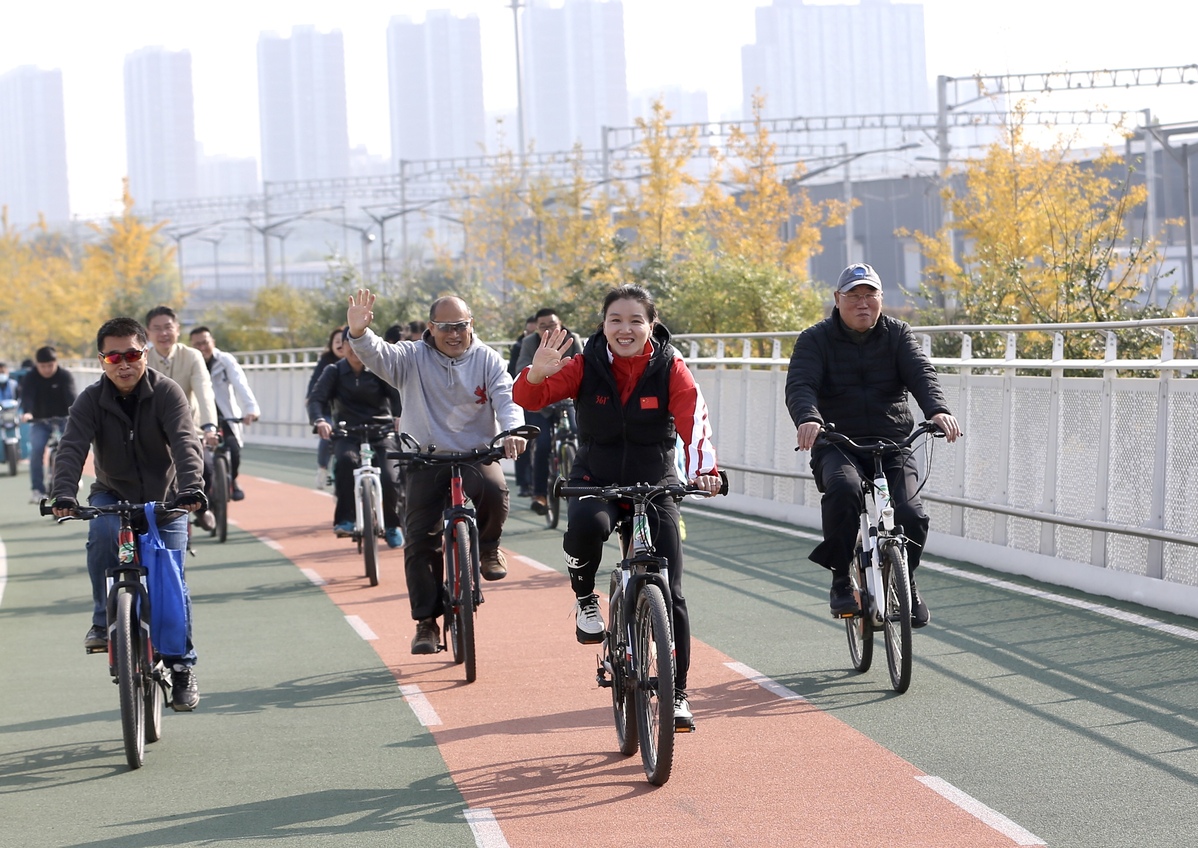 Xie Zhenhua, China's former special representative for climate change affairs, called people to lead greener lifestyles and contribute to the country's efforts in ramping up climate action as he participated in a cycling event in Beijing on Sunday.
"President Xi Jinping said we should encourage simple, moderate, green and low-carbon ways of life. I hope you could lead more people to participate (in cycling) and make it common to lead green and low-carbon lifestyles," Xie said while addressing the event.
Organized by the Center for Environmental Education and Communications under the Ministry of Ecology and Environment, the event aims to promote green transportation in the capital. Under the lead of Xie, currently special adviser on climate change affairs at the ministry, over 100 participants, including students, officials and representatives from environmental NGOs, experienced the capital's first "bicycle highway".
Partially elevated, the 6.5-kilometer cycling-only road connects the densely populated Huilongguan community in Changping district with the Shangdi area of Haidian district, which boasts many large technology companies.
Since it was opened to the public on May 31, 2019, the "highway" has served over 1.7 million cycling trips, according to the center.
Xie said he hopes all people could take action to promote the country's transition to low-carbon development.
While addressing the general debate of the 75th session of the United Nations General Assembly via video on Sept 22, President Xi announced the country aims to have carbon dioxide emissions peak before 2030 and achieve carbon neutrality before 2060. Xi also said China will scale up its Intended Nationally Determined Contributions by adopting more vigorous policies and measures.
Xie said the government is drafting carbon emission control targets for the 14th Five-Year Plan (2021-25) period and action plan for the enhanced climate goal. People must all make their contributions to help realize the goal as soon as possible because "though the strength of each person is limited, many a little makes a mirackle".