Till death do us part: Six couples mark 50 years of marriage
Share - WeChat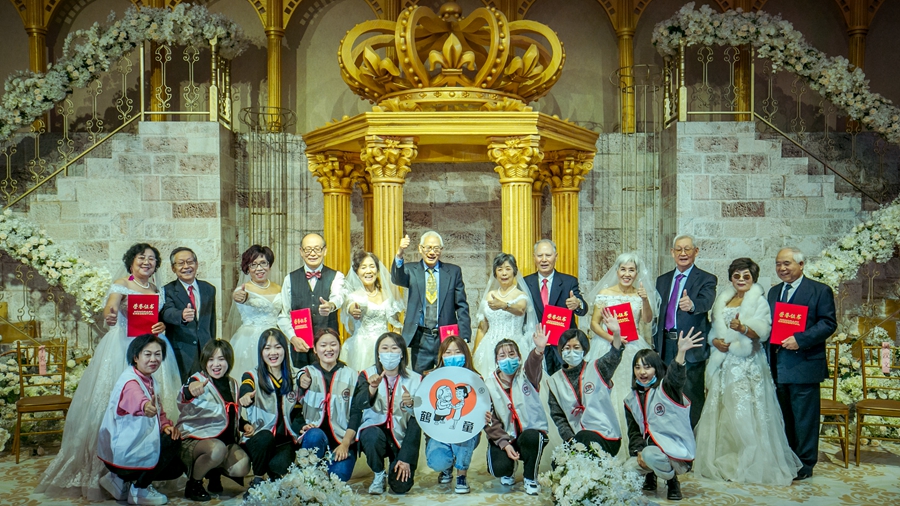 Six elderly couples celebrated their golden anniversary, 50 years of marriage, on Friday, also the day China celebrates Chongyang Festival, the traditional festival marked to pay respects to seniors.
The age average of the couples, who all live in Tianjin, is 76 with the oldest aged 80.
The celebration was also broadcast online in a bid to reduce mass gathering on-site due to threat of COVID-19.