COVID-19 vaccine options discussed
Share - WeChat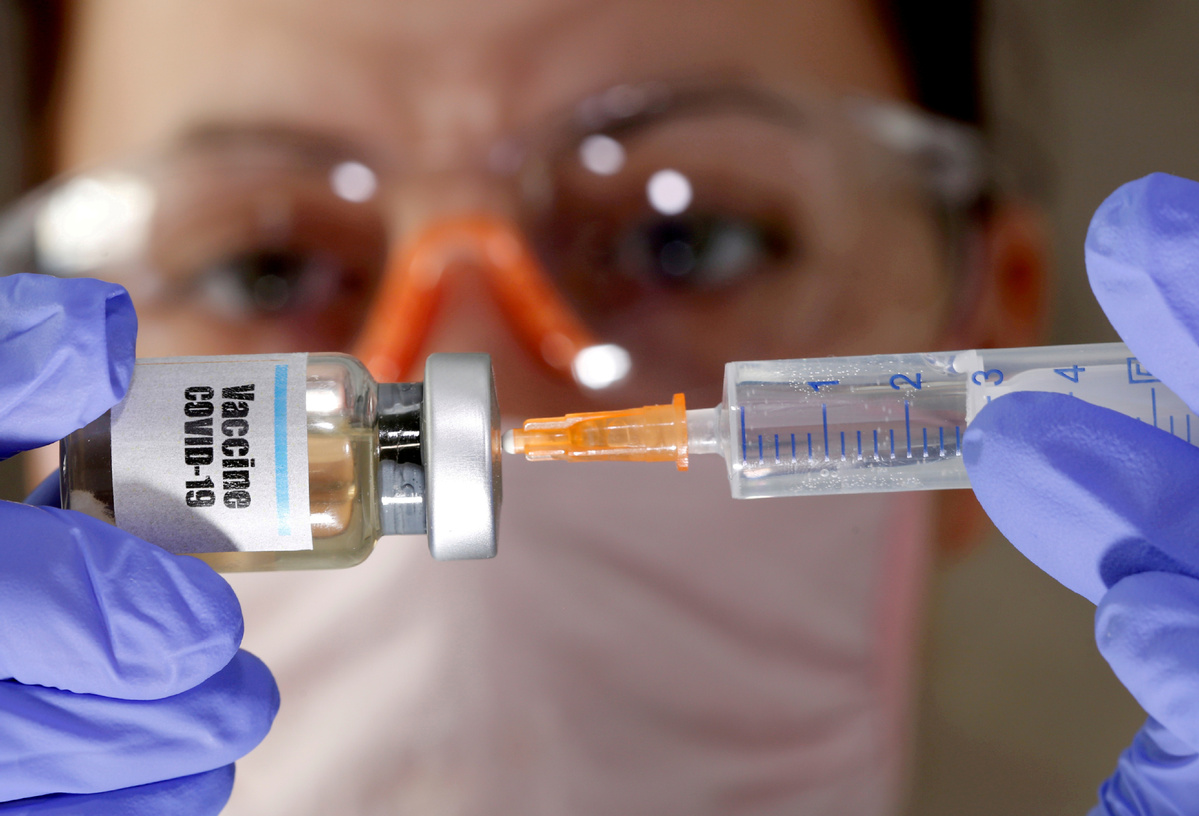 Developing and tracking effective COVID-19 vaccines and pharmaceuticals should be the focus of scientific discussion regarding the virus, said a leading infectious disease expert in Shanghai during the 2020 Pujiang Innovation Forum on Thursday.
Only nine people among 40 million COVID-19 cases worldwide have been found to be infected a second time, said Zhang Wenhong, leader of the Shanghai team of experts in the clinical treatment of novel coronavirus pneumonia cases.
The cause of second infections, he added, is likely due to either virus sequencing or the patients' own immunity characteristics.
"Thanks to efforts by the world's scientists and medical workers, we're awaiting effective therapies that are able to reduce the mortality rate of severe patients and serve as effective vaccines to protect vulnerable groups," Zhang said.
He added that the prevention and control of the first wave of the contagion's spread in China was a relative success and the focus for the country now lies in battling imported cases. Zhang is optimistic about the country's ability to prevent the spread of the virus from imported cases.
"However, how the pandemic will ultimately evolve depends on how well it can be brought under control around the world. The pandemic will never come to an end if the control level is good at home but still not ideal abroad," he said. The main task for the world at this moment is to break the imbalance of pandemic control between countries through international collaboration and scientific and technological innovations, he added.
Chen Kaixian, an academician with the Chinese Academy of Sciences and an expert in new drug research, said that countries should strengthen mutual exchange and collaboration during their research on vaccines and medicines.
"Rapid publishing and sharing with scientists around the world on research results related to subjects such as viral genome sequencing and viral proteins will be vital to research progress regarding vaccines and medicines," he said.
In Chengdu, Sichuan province, a district health authority recently organized surveys to assess residents' willingness to receive COVID-19 vaccines, according to The Paper, a Shanghai-based online news portal.
Hu Rong, with the district health bureau, said that the COVID-19 vaccines had not yet arrived, and the time of arrival was unknown.
"But it's certain that those who work at the customs and quarantine hotels and people who will go abroad will receive the vaccines first," she said.
Wu Zunyou, chief epidemiologist at the Chinese Center for Disease Control and Prevention, said that chances of being infected among the general population is marginal in the country today.
COVID-19 vaccinations should first be given to front line workers to prevent the contagion's spread from abroad, including those working at customs, border crossings, medical and epidemic prevention departments, Wu said, adding that those who may have higher mortality rates once infected-such as the elderly and those with underlying diseases-should also be considered.
"If these two groups can be protected, the vaccines can basically meet our expectations for epidemic control," he said.