From the East to the Middle East
Share - WeChat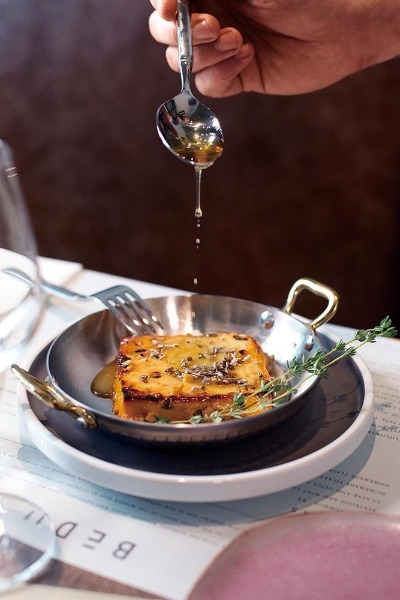 Bedu unveils a vibrant new autumn à la carte and cocktail menu.
Following the success of its harmonious blend of Chinese and Middle Eastern cuisines, Bedu's new à la carte autumn menu (with seven new dishes and six new cocktails) showcases an impressive collection of blended influences, from the sandy dunes of North Africa to the vibrant bazaars of the Middle East. All are familiar and recognisable, but have been enhanced in some way.
Start with the reinvented red pepper labneh (HK$55), made with roasted red peppers, and the much-loved roast baby squid (HK$165), vibrantly layered with smoky hummus and pomegranate seeds. Follow it up with some modern Mediterranean fare with the baked feta (HK$115), drizzled with smoky spiced honey and served with an orange glaze. The tataki-style shawarma beef (HK$160) is dressed with harissa sauce and served with a pistachio dukkah. For pescatarians, the marinated salmon (HK$145) is accompanied by a flavourful beetroot salad marinated in herbaceous oil.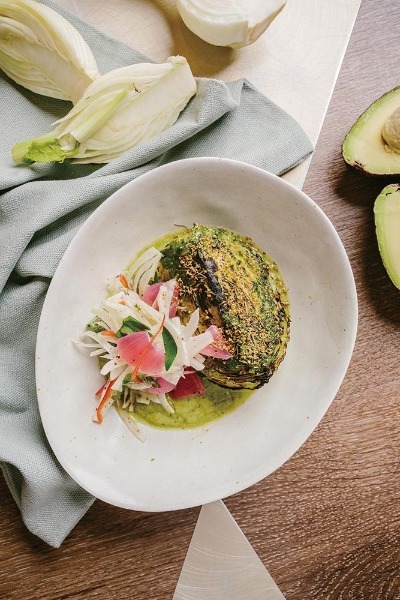 For those of a greener disposition, the charred cabbage (HK$120) is served with a fennel pollen garnish and a bed of avocado cream, while the eggplant carpaccio (HK$125) is splashed with savoury tahini sauce, olive oil and pickled chilli for a spicy little kick. Covered with shanklish (aged cheese), the salt-baked celeriac (HK$115) is heaped with almonds, and dressed down with toasted brown butter and Mediterranean yoghurt.
Of course, no feast is complete without a lip-smacking dessert. Diners can conclude the adventure with the pineapple millefeuille (HK$85), layered with spiced granita and drizzled with house-made salted caramel.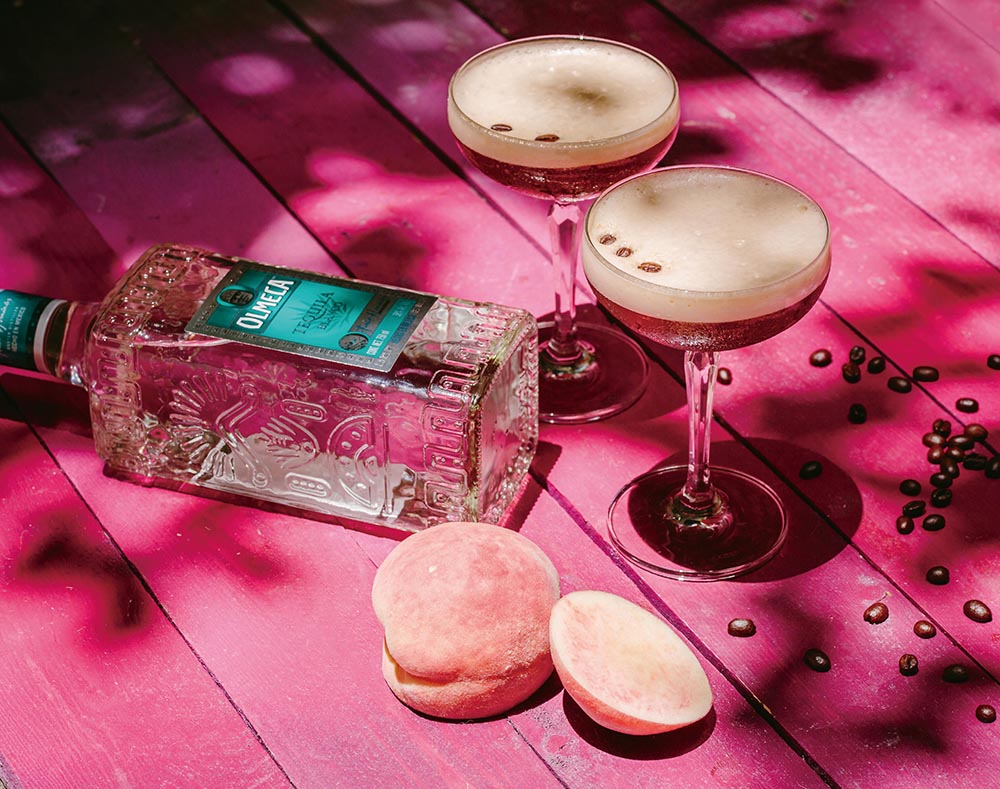 For those looking for libations, there's a bevy of cocktails worth trying, too. Eclipse (HK$95) is composed of kaffir lime-infused Havana rum, coconut cream, lemongrass syrup and a squeeze of lime juice. The T8 (HK$100) is infused with lavender Beefeater gin and soda water, along with a pop of burnt grapefruit and pepper oleo. Sweetness over strength is represented by the Qawa Sada (HK$100), with coffee-infused Olmeca Blanco tequila, house-made salted caramel, peach and a dash of espresso, as well as by the Monsoon (HK$95), comprising red wine, Averna, soda water, and richly balanced kicks of orange and apple flavours.
As if you were part of a nomadic, modern-day Bedouin tribe, make your way to the comfort of Gough Street to sate your Middle Eastern cravings. Bedu, 40 Gough Street, Central; bedurestaurant.com

Most Popular