Europe reeling as surge pushes coronavirus cases to record highs
Share - WeChat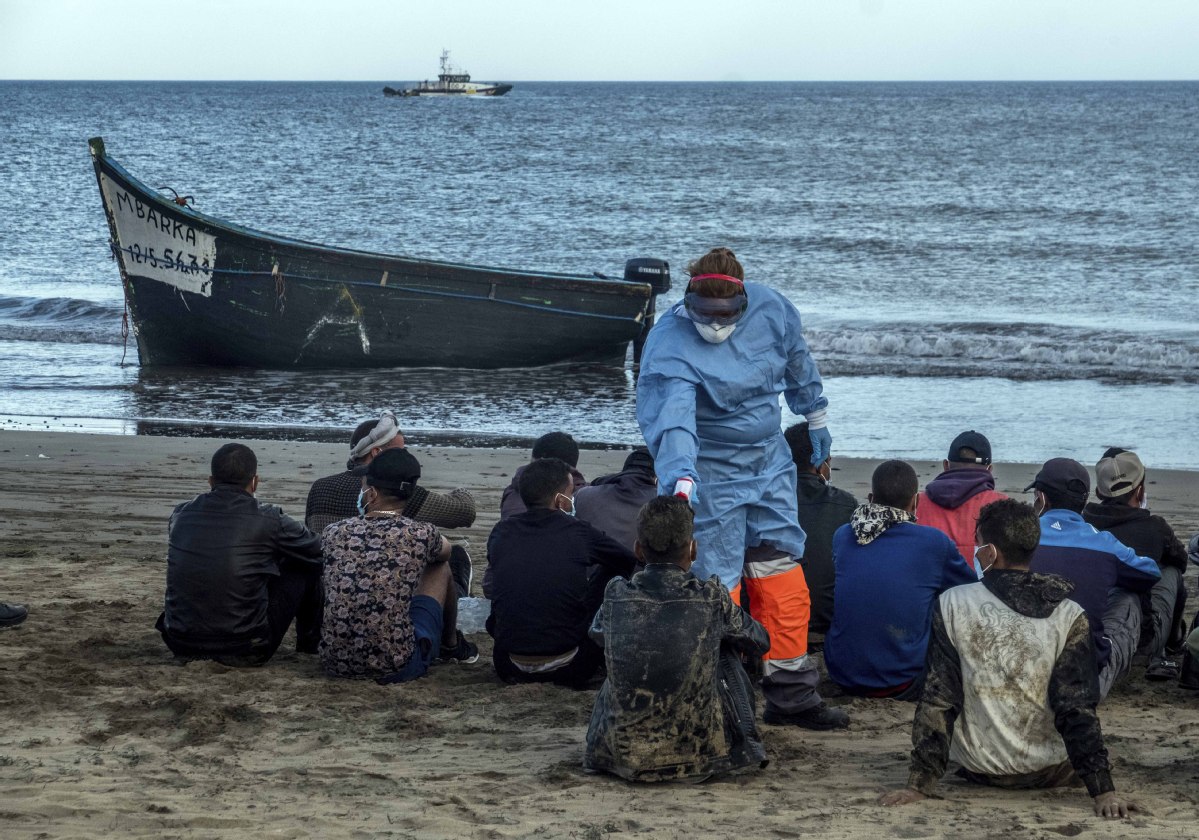 MADRID-Many countries in Europe have seen their daily coronavirus infection numbers set new records as Spain and France become the first two countries in the European Union with COVID-19 cases topping 1 million.
Spain became the first European nation to accumulate 1,005,295 confirmed COVID-19 infections on Wednesday as the nation of 47 million struggles to contain a resurgence of the virus.
After slowing to a trickle in the wake of Spain's strict March-to-June lockdown, the infection rate accelerated to frequently exceed 10,000 cases a day from late August, hitting a new peak of more than 16,000 last week.
Authorities in charge of health policy in Spain's regions are tightening restrictions. They want to stem the surge that has been building in recent months while avoiding a second total lockdown that stemmed the first wave of the virus, but left the economy reeling badly.
The regional government of northern Aragon announced on Wednesday it has closed off access to the cities of Zaragoza, Huesca and Teruel.
Neighboring Navarra, which leads Spain in infections per 100,000 over the last 14 days, is preparing to become the first Spanish region to close its borders on Thursday. La Rioja will also shut its regional borders on Friday.
Spain's health minister said on Thursday that the country's coronavirus pandemic was not under control and drastic measures were needed to combat it.
Salvador Illa said the government was discussing more restrictions on mobility with regional authorities, and he expected the pandemic to make life tough for the next five or six months.
In France, the number of COVID-19 infections reached 1,000,369 on Wednesday. The country's death toll from the disease climbed to 34,075, according to the latest figures from the Johns Hopkins University in Maryland in the United States.
More French cities would move to maximum alert levels for coronavirus, where a curfew would be imposed, French government spokesman Gabriel Attal said on Wednesday.
In the past weeks, daily records of COVID-19 cases in many European countries have been smashed repeatedly as the continent grapples with a surge in cases in the second wave of the pandemic.
Germany's disease control center has reported a new daily record increase in coronavirus infections, which have surged past the 10,000 mark for the first time as the pandemic continues to spread.
The Robert Koch Institute said on Thursday it had recorded 11,287 new cases over the past 24 hours, shattering the previous record of 7,830 daily infections set on Saturday.
The news comes the day after Health Minister Jens Spahn tested positive for COVID-19.
He has been quarantined at home and told Bild newspaper that so far he's just suffering from "cold-like symptoms".
Elsewhere in Europe, Britain, Poland, the Netherlands, Austria, Croatia, Slovenia and Lithuania reported on Wednesday that they had set new records for daily cases of COVID-19.
The UK reported 26,688 new coronavirus cases on Wednesday, its highest ever, taking the country's total cases to 789,229. Coronavirus-related deaths in Britain rose by 191 to 44,158, according to official figures.
41.2 million cases
Globally, more than 41.2 million people have been reported to be infected by the coronavirus and 1,131,528 have died, according to a tally compiled by the Johns Hopkins University.
In Brazil, Minister of Health General Eduardo Pazuello tested positive for the disease on Wednesday and will remain isolated at his residence, while the country's death toll surpassed 155,000. The total number of confirmed cases stood at 5,298,772.
Brazilian health authority Anvisa said on Wednesday that a volunteer in a clinical trial of the COVID-19 vaccine developed by the drug company AstraZeneca and Oxford University had died, but added that the trial would continue.
Oxford University confirmed the plan to keep testing, saying in a statement that after careful assessment "there have been no concerns about safety of the clinical trial".
AstraZeneca declined to comment immediately.
So far, 8,000 of the planned 10,000 volunteers in the trial have been recruited and given the first dose in six cities in Brazil, with many having already received the second shot, an Oxford University spokesman said.
Xinhua - Agencies