Marketing and branding guru holds art exhibition in Shanghai
Share - WeChat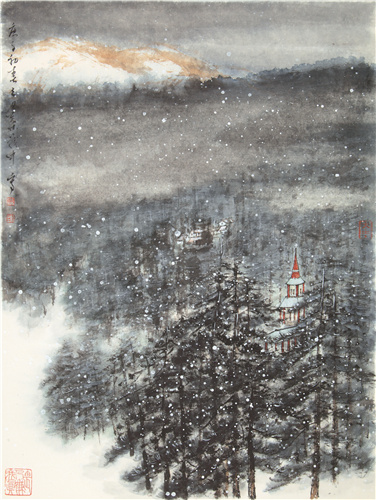 Ye Maozhong, a renowned marketing strategist and branding designer in China, is showcasing his art works created over the past 30 years in a new exhibition at the Long Museum West Bund in Shanghai.
The exhibition, which is taking place from Oct 17 to Feb 28, 2021, features more than 150 ink and oil paintings that have been curated by Liu Yiqian, founder of the Long Museum.
According to Liu, Ye is an important collector of modern Chinese art and has amassed such a rich and important collection of masterpieces that "few can compete with him in this aspect".
Ye started painting at the early age of 5, when his interest was triggered by his father, who drew for him a boat on the back of a cigarette pack. As a teenager, he learned to paint at the culture center of his hometown Taizhou of Jiangsu province. He later graduated from the stage designing department at the Jiangsu School of Theater Arts.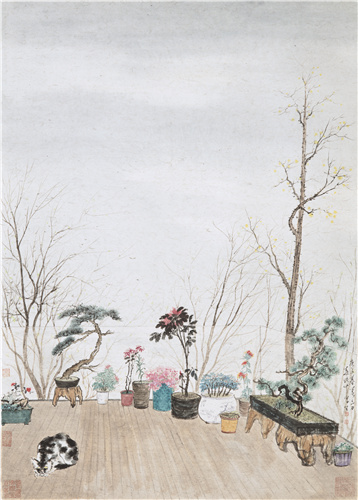 Although he built a prominent career creating successful branding and advertisement campaigns for many enterprises across the country, Ye never lost his passion for painting. A follower of the painting style and aesthetics of ancient China's Song (960-1279) and Yuan (1271-1368) dynasties, Ye went to great extents to study the techniques of traditional and modern Chinese artists, especially Fu Baoshi (1904-1965).
"I have greatly admired the spiritual height of artists in the Song and Yuan dynasties. They focused on the exploration of the cosmos, as well as one's own spiritual world. I aim for the same approach in my creations," wrote Ye, who was unable to attend the exhibition due to poor health.