Forever-white mountains a beloved subject of painters
Share - WeChat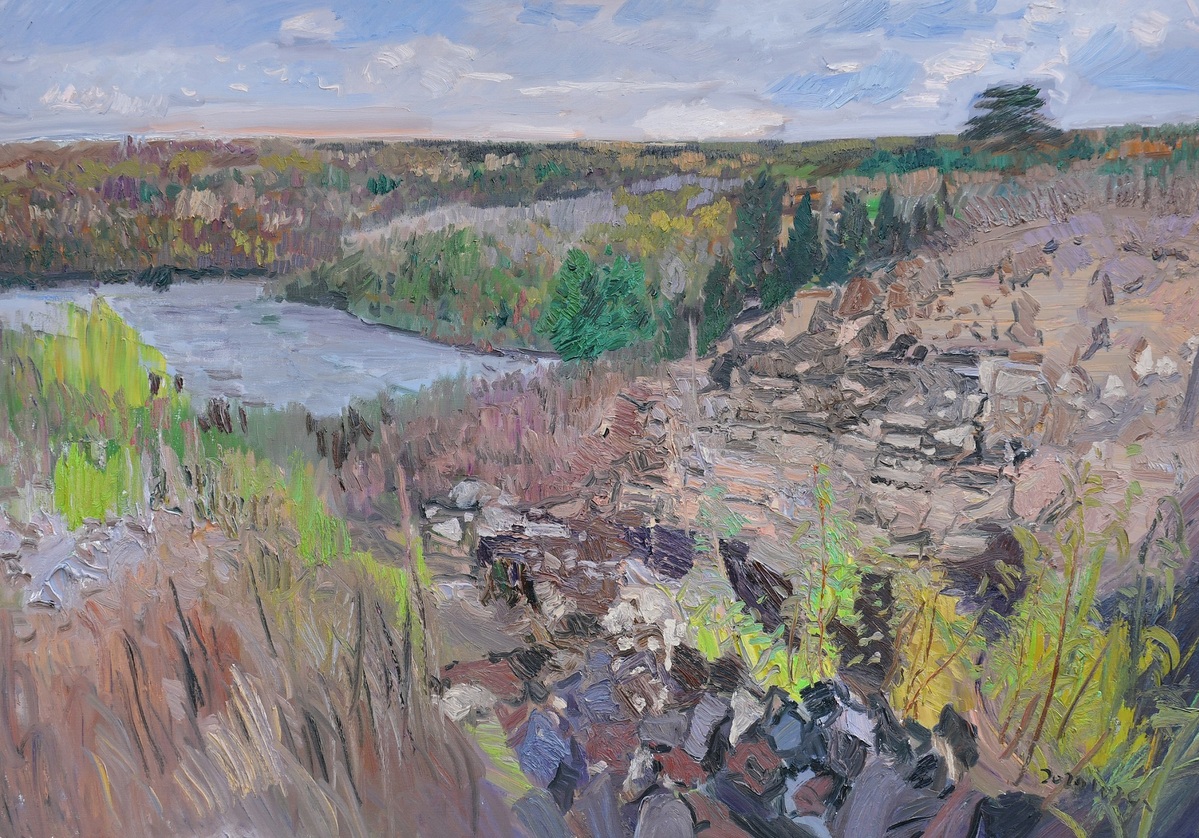 The Changbai ("forever white") Mountains in northeastern China boast breathtaking scenery and dense forests, becoming an endless source of inspiration for artists.
Nine oil painters are showing works hailing the beauty of Changbai at the art gallery of the Jilin Oil Painting Society in Changchun, Jilin province through Nov 8.
The audience will be amazed by the variety of natural views of the maintain range throughout the year. The exhibition also shows home-grown artists' efforts to infuse the "drawing spirit" approach of Chinese art with the techniques of oil painting.