Profitable returns for young entrepreneurs
Share - WeChat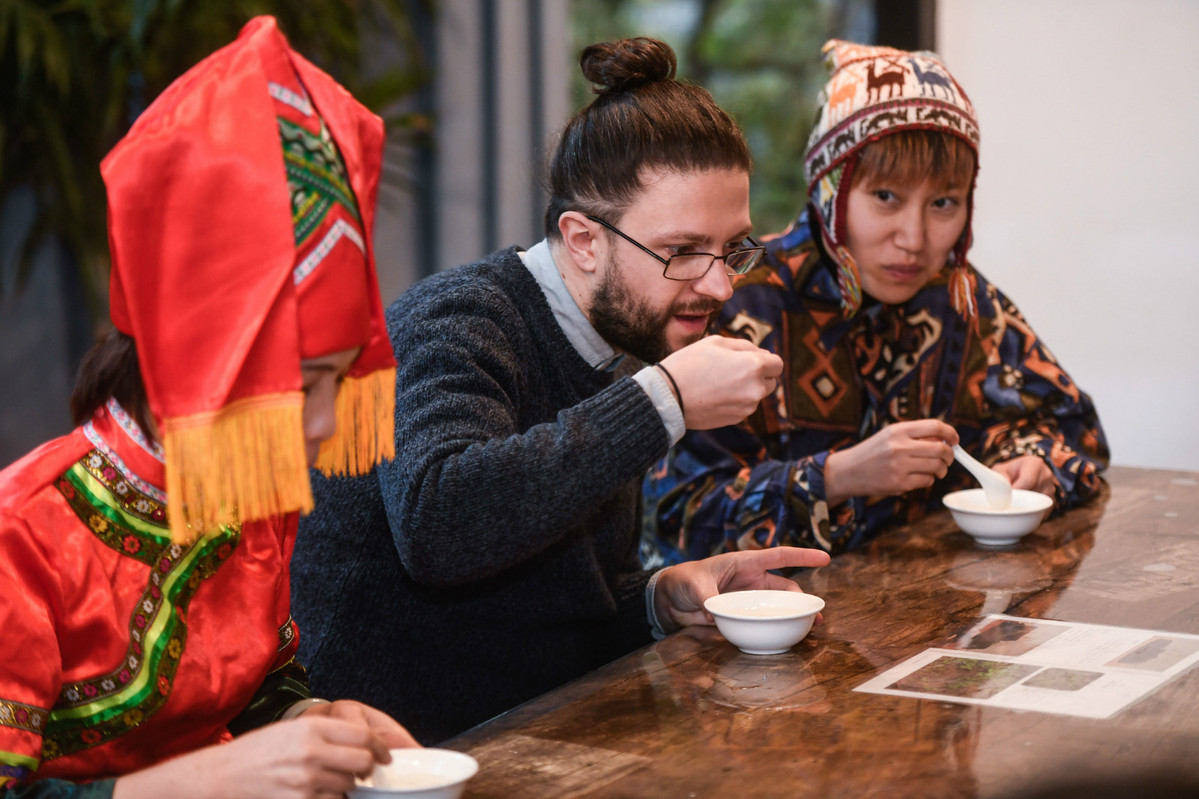 Yao Sunfang didn't have to search far to find her dream home in Huzhou, Zhejiang province, which she has transformed into a lucrative business.
The house was built by her father 15 years ago in Gaofeng village, Moganshan township.
She returned home in 2018 and invested 5 million yuan ($750,000) in the design, renovation and decoration of the old house, which also operates as a homestay. Yao, who is in her 20s, used the skills she had learned as a design major at the China Academy of Art to transform the property.
"I wanted it to be my own work," she said.
The village is about an hour's drive from Hangzhou, the provincial capital, where Yao worked for more than four years before relocating. "I knew that wasn't the life I wanted," she said.
The homestay was opened to tourists late last year and Yao named it the "Dream Castle". "I hope that everyone can enjoy themselves in my dream castle," she said.
Yao uploaded videos on Douyin, a video-sharing platform, to boost the profile of her homestay and accumulated 200,000 followers in six months.
"Our homestay has Mogan Mountain as a backdrop and is near a horse ranch, so even a casual photograph looks beautiful," Yao said. "More homestays have emerged in recent years thanks to the improvement of the environment."
Mogan Mountain, located at the center of the Yangtze River Delta, is a popular travel destination, but this year's tourist numbers were affected by the COVID-19 pandemic.
"The year 2020 is very special. We were hit by the novel coronavirus epidemic soon after we officially opened and I had to cancel all the bookings for Spring Festival," Yao said. "But thanks to the effective control measures, bookings have been full since May 1."
The booming tourism industry has nurtured more business opportunities for other young entrepreneurs.
After graduating from university in the United Kingdom, Shen Yaojia returned home and opened a business that offers photographic and video services to tourists.
"It's like an extended industry of the homestay," Shen said.
"We accompany tourists and record moments from their travels, which are valuable memories when they leave," she said adding the service is popular with young people.
Wang Huiying, Shen's partner, said they average about 12 bookings a month. "Our goal is to visit 100 homestays to expand our business," Wang said.
Over the past three years, the number of college students who have started their own businesses in Huzhou has topped 22,000, according to official data, and returning young entrepreneurs are an important group.
The number of homestays in Huzhou surpassed 2,700 at the beginning of this year.
Xinhua