Reform eyes education evaluations
Share - WeChat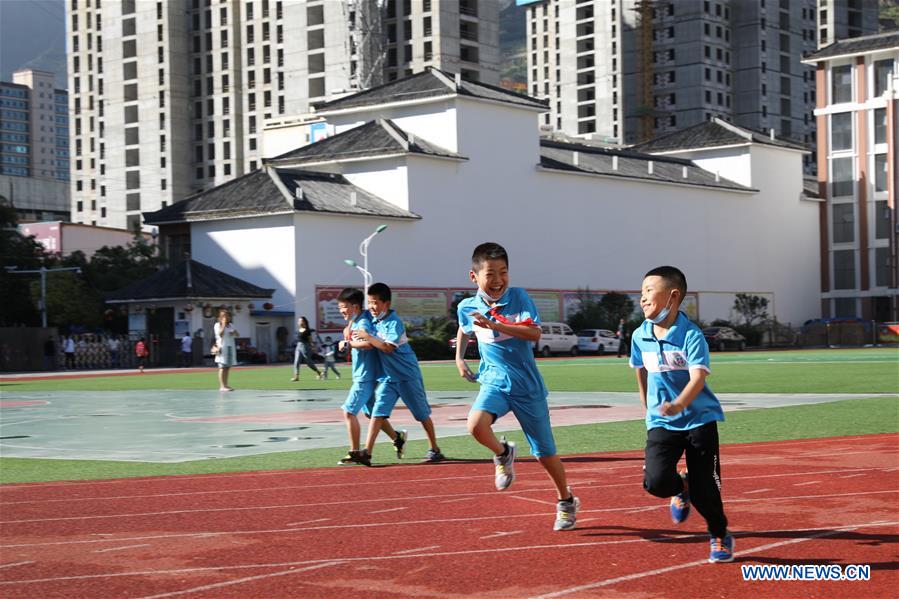 Guideline aims to switch emphasis from test results to all-around abilities
China has issued a guideline for deeper reform of its evaluation systems for students, teachers and schools to facilitate the cultivation of young people with morals, intellectual and physical capabilities, artistic appreciation, as well as a healthy work ethic and competence in work skills.
The guideline, jointly issued on Tuesday by the Communist Party of China Central Committee and the State Council, stressed the need to adhere to scientific evaluation principles and eliminate long-term problems in education evaluation standards. It is the first guideline issued by the central leadership on education evaluation.
Party committees and local governments should not evaluate schools based on students' enrollment rates in schools offering higher levels of education, and such rates should not be tied to project allocation and funding, the guideline said.
Results in the national college entrance exam and the high school entrance exam cannot be used as the basis for rewards for students and teachers, nor be publicized or used for promotion, it said.
Teachers' ethics should be the most important criterion in the evaluation of their performance and qualification for professional titles and awards, it said, adding that teachers who have seriously violated teaching ethics might be banned from working in the education sector.
Universities should set a minimum number of classes that professors need to give undergraduate students, and experience studying abroad should not be used as a condition when hiring university teachers, it said.
University teachers should be evaluated based on their contribution to society and talent cultivation, rather than the number of papers and projects they have completed, it said.
For students, the guideline stressed the importance of focusing more on their moral and physical capabilities, artistic appreciation and work ethic and skills in evaluations, rather than just their academic performance.
The guideline called for enrollment tests for high schools and colleges to offer more open questions and fewer questions requiring rote learning.
It asked government institutions and State-owned enterprises to lead the way in focusing less on education background when hiring graduates and more on their talents and their compatibility with the positions offered.
The Ministry of Education considers reform of education evaluations the "toughest battle to fight" in education reform efforts, as such evaluations determine the direction of the country's educational development, a ministry official said.
"We must change the practice of evaluating students, teachers and schools solely based on students' test results," the official said.