China growth limits global economic damage from pandemic, IMF says
Share - WeChat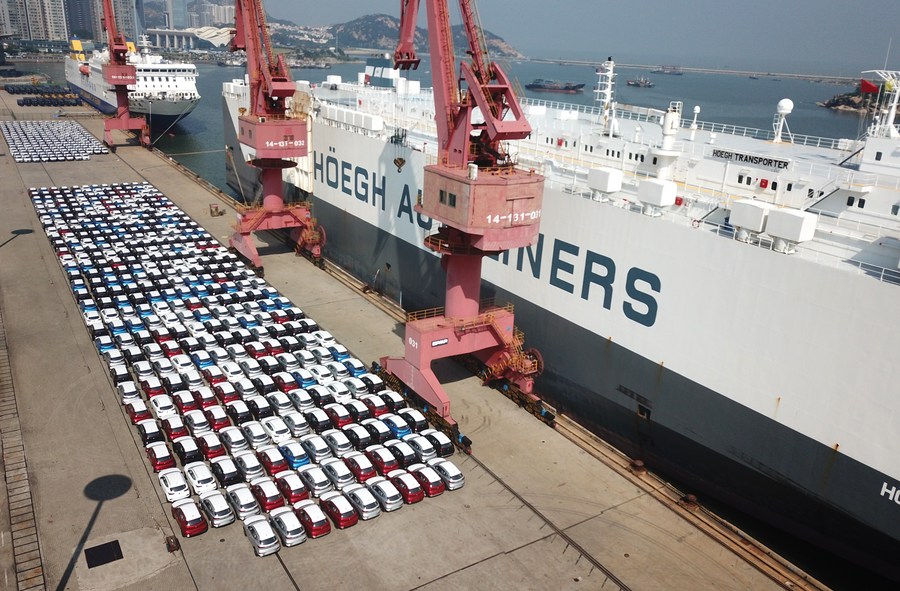 The global economic collapse caused by the coronavirus won't be as severe as estimated earlier, the International Monetary Fund predicted Tuesday, thanks to strong government intervention worldwide and a swift recovery in China, according to a Wall Street Journal report.
The report said the world's gross domestic product is forecast to decline by 4.4 percent this year, not as sharp as the 5.2 percent drop the IMF projected in June but still the most severe downturn since the Great Depression. World output will grow 5.2 percent in 2021, down from an earlier estimate of 5.4 percent.
China will be the only major economy to grow this year, the IMF predicted. The world's No 2 economy is forecast to expand 1.9 percent in 2020, compared with growth of 6.1 percent last year. China's growth will accelerate to 8.2 percent next year, the IMF said.
In a briefing, IMF Chief Economist Gita Gopinath said China was pulling up the global numbers, and without China "cumulative growth for 2020 and 2021 is negative".
Eswar Prasad, professor of trade policy at Cornell University, said in the report that China moved swiftly both to control the spread of the novel coronavirus and to support the economy with a combination of interest-rate cuts, credit to provincial governments and lending programs for small and medium enterprises.
China will be the first major economy to recover mainly because it was the first to reopen, the IMF said. China's exports, a driver of growth, were helped by strong global demand for its medical supplies and equipment.