US media refuses to send journalists to Trump activities due to virus
Share - WeChat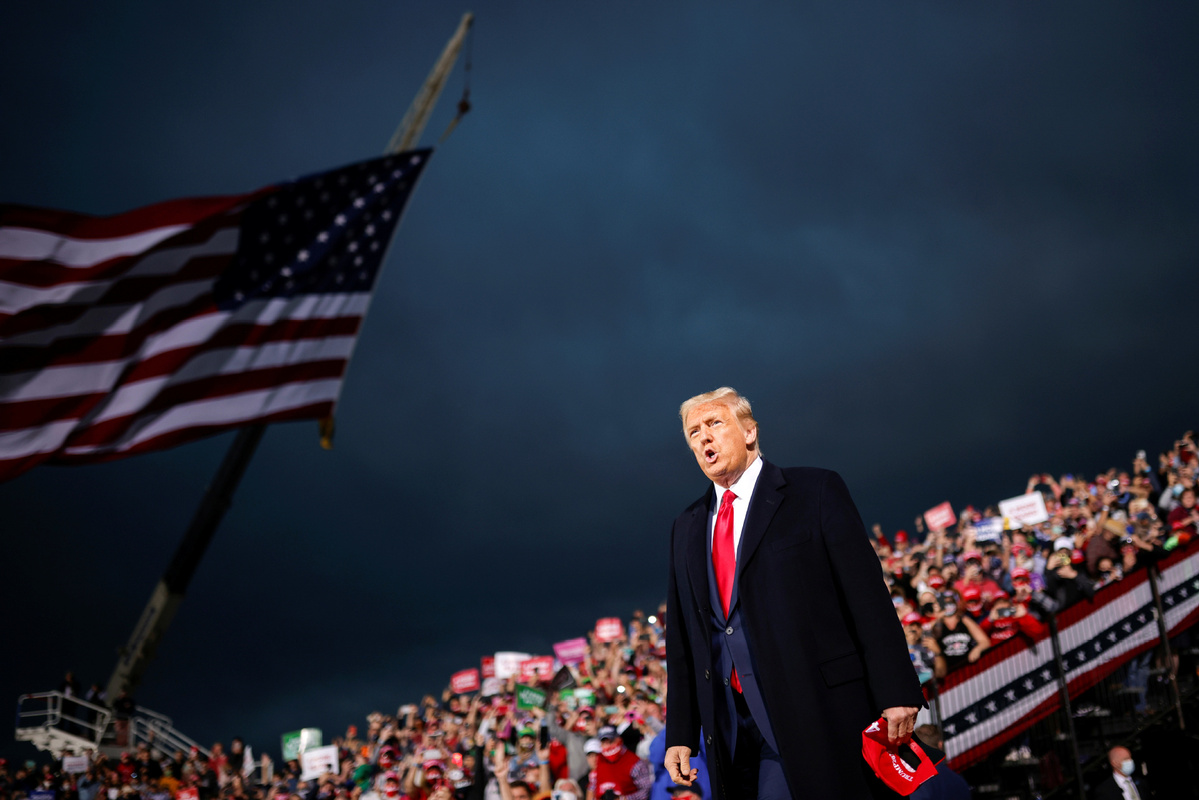 Some major US media outlets refused to send journalists to travel with President Donald Trump, because they are not sure whether their reporters' health can be protected from COVID-19, The New York Times reported on Monday.
These media organizations include The Wall Street Journal, The Washington Post, and The New York Times itself. Furthermore, it is believed this week at least seven major news media outlets will cancel their plans.
Although at least three White House correspondents have tested positive in the past two weeks, Trump boarded Air Force One, where reporters were seated in the cabin, without wearing a mask.
"The White House Correspondents' Association is now scrambling to find journalists willing to staff the president's events."
Sean Conley, physician to the president, said Trump tested negative for COVID-19 on Monday, after testing negative for the first time on Saturday.