Swedish hospitals bracing for influx of COVID patients: Report
Share - WeChat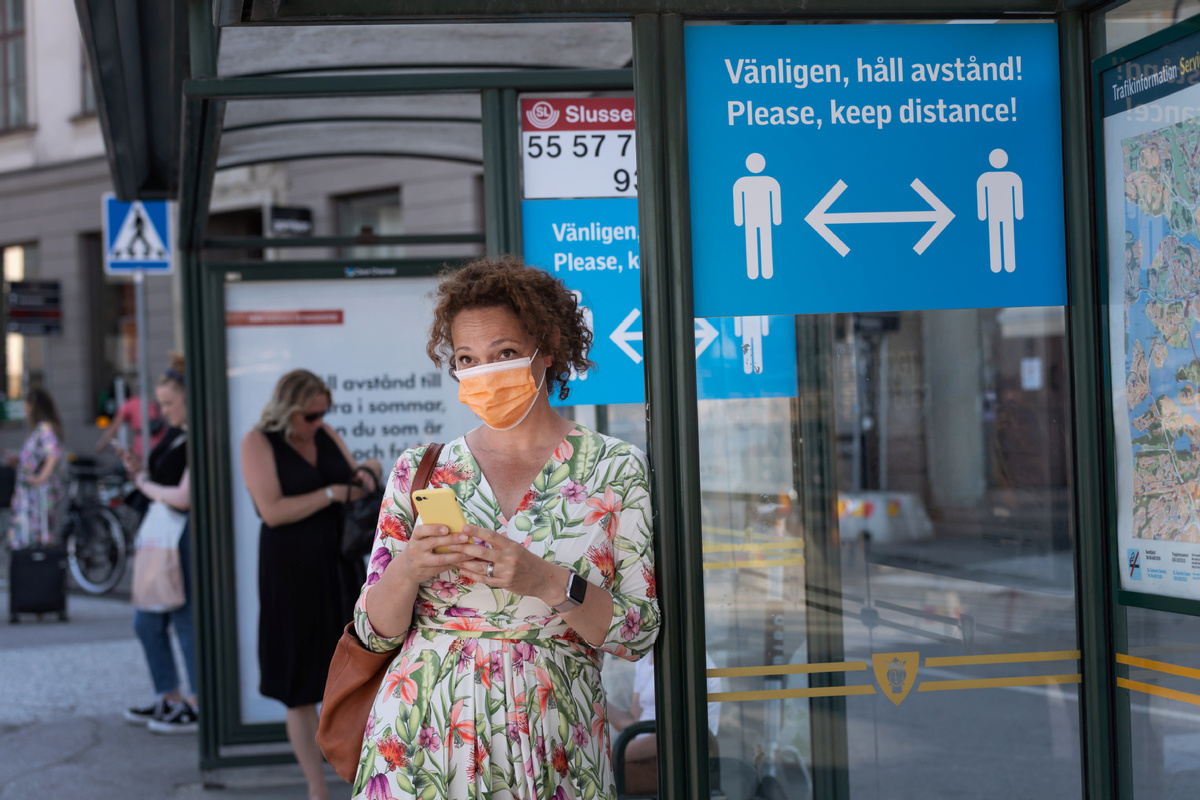 STOCKHOLM -- The COVID-19 infection rate is increasing across Sweden with an overwhelming majority of regions reporting a hike in cases, reported Swedish Television on Wednesday.
A joint report from Sweden's county administrative boards showed that 17 out of 21 regions are experiencing rising infection rates, with some reporting a rapid rise in numbers.
"There is now a confirmed community spread in several municipalities, particularly among school children, youths, home care personnel and staff members at several hospital wards," the Jamtland-Harjedalen County Administrative Board wrote in the report cited by Swedish Television on Wednesday.
The Uppsala region has also seen a rapid rise in infections over the past couple of weeks, with 7.5 percent of tests turning out positive, compared with a previous rate of 1-2 percent.
While the total number of COVID-19 patients at Swedish hospitals is still low, there has been a slight increase recently, including in Uppsala where there are reports of cluster outbreaks among healthcare and home care personnel.
Several municipalities report that a high sick leave rate is impacting both the elderly care, hospitals and schools and while several hospitals are now preparing for an influx of patients, some regions also report that many among the general public are ignoring official social-distancing recommendations.
"There is a risk that the pandemic gets normalized as time passes and that could lead to a failure to comply with the Public Health Agency's recommendations," the 21 county administrative boards wrote in their joint report.
The Swedish Public Health Agency reports eight new deaths since Tuesday, raising the COVID-19 toll to 5,907. A total of 101,332 people in the country have been confirmed to be infected with COVID-19.