Man gets death penalty for 1992 rape, homicide
Share - WeChat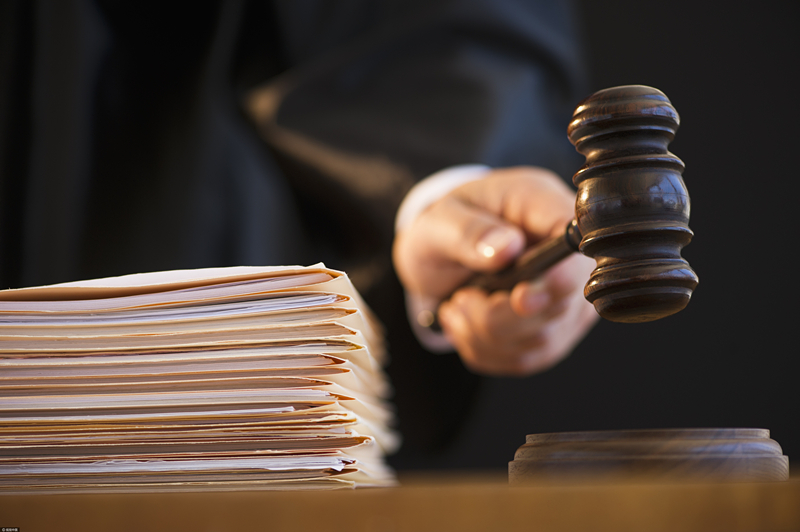 A man was sentenced to death for raping and killing a college student 28 years ago in Nanjing, Jiangsu province, on Wednesday.
Ma Jigang, now 54, noticed that the student, surnamed Lin, was studying by herself in a classroom at Nanjing Medical University-then known as Nanjing Medical College-on March 20, 1992. He approached her and used an iron bar to force her into the courtyard of a teaching building.
Ma beat Lin's head with the bar repeatedly while raping her because she resisted him. He then dragged her out of the courtyard and dropped her into a well to cover up his crime. Lin's backpack, books and clothes were dropped in a neighboring well.
Lin's body was found four days later. Forensics confirmed that she died from mechanical asphyxia caused by drowning and injuries to her head.
Nanjing police investigated more than 15,000 people and asked for assistance from the Ministry of Public Security and the public security bureaus of other provinces. However, due to technological limits, they failed to find any suspect at the time.
In February, Nanjing police received information from Peixian county police that the suspect whose DNA was found at the crime scene was related to a man being investigated in the county. According to the Peixian police, the suspect must be the man's relative.
After excluding 11 male family members who lived in the same village as the man, they investigated the family tree and found that one of the man's cousins who lived in Nanjing and seldom visited the county matched the description of the suspect.
That same month, Nanjing police arrested Ma in a residential community in the city after confirming that his DNA was identical to that of the suspect's semen.
After committing the crime, Ma had worked as a driver for a well-known company in Nanjing for years. His neighbors said that he liked to help people and had a good relationship with them.
Ma said that he thought about turning himself in to police but finally decided to take his chances to elude justice. After police collected his DNA, he also thought about fleeing the city, but he abandoned the plan because the police would catch him easily, according to Fangyuan Magazine.
The day before Ma was arrested, he took his wife for a walk, which he had never done before. He also told his family members that he would like to be the one to answer the door if anybody knocked that night. He preferred not to have children for years after getting married to avoid possible harm to them due to his history.
Lin's mother attended the trial in Nanjing. She had visited the classroom where her daughter was last seen alive every year since her death, but had to stop in 2011 due to poor health.
Lan Tianbin, a lawyer with Dongheng Law Firm, said that the mother might get compensation from Ma, but the amount would be limited.
"In such cases, spiritual damages will not be compensated under current laws," Lan said. "It's controversial, and the laws should be amended. The mother can just receive a direct loss compensation caused by the crime, such as some of the funeral expenses and the basic living expenses for the victim's dependents."
Guo Jun contributed to this story.