Lessons for life
Share - WeChat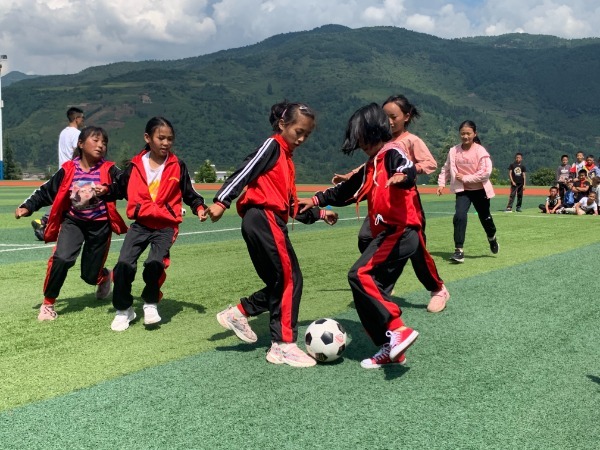 Financial support, from various sectors, has greatly improved the educational infrastructure in Liangshan Yi autonomous prefecture, Sichuan province.
This area posed particular challenges and offered surprising remedies in China's battle against extreme poverty.
But it is one thing to reduce poverty, it is another to offer opportunity and ensure that young people have the necessary foundations for success in adult life.
It's long-term and intensive work that requires patience, insight and creativity, but the locals have got the ambition and resolve to endeavor and move forward.
It's the lessons of nature in particular that are of interest to pupils of the autonomous prefecture's Puge county.
"A hen protects its offspring regardless of the danger to herself," is how ethnic Yi pupil Jimu Yingming, in fifth grade at a primary school in Puge county, describes learning about maternal love during her observations of how hens hatch and nurture their young.
"When something or someone attempts to capture or hurt her little chicks, the hen will pounce, pecking away at the attacker," Yingming says.
When Yingming's senior schoolmates were working on the same topic, they found the hens had shown extraordinary perseverance and strength to hatch chicks, especially when one suffered from henpox-a disease that manifests as warts on or near the hen's head.
At one point, the henpox was so bad that it covered the hen's eyes and blinded it. The pupils treated it while keeping the hen inside the coop to help it continue hatching. Many others that had been infected, mainly roosters, didn't make it and died.
Since March, Yingming and her friends have spent around 20 minutes every day examining the hens.
They will write down what they see in a report for scientific competitions and the research has also become material they write up in Chinese language class.
The central primary school of Wudaojing township, Puge county, the one attended by Yingming, has introduced these projects on agriculture to improve pupils' knowledge and cultivate scientific thinking.
Two of their research papers, which respectively observed the formation of teeth in chickens and goats, won consecutive national awards in 2018 and 2019.
As a countryside school with limited funds, the school has to plant its own food, including vegetables, fungi and strawberries, as well as keeping the chickens, to earn extra money to cover expenditures.
These practices, which see the students fully participate, have become a source of inspiration to help students realize that science has a daily application, and they can find numerous interesting research topics in everyday life, says Zhang Xueqing, the teacher in charge of the project.
The students keep three kinds of chickens, including high-altitude varieties and silky fowl.
They will compare the economic efficiency in the breeding process and the markets available for the sale of different chickens as another research topic.
At the age of 13, Yingming, as the oldest among her five siblings, has to take care of her brother who is just a year old.
It's common for Yi families to have more than one child and, as they often get left behind by their parents who leave to find work, the older ones, together with their grandparents, share the responsibility of raising the younger children.
Most Popular