Policy Address delayed to seek support
Share - WeChat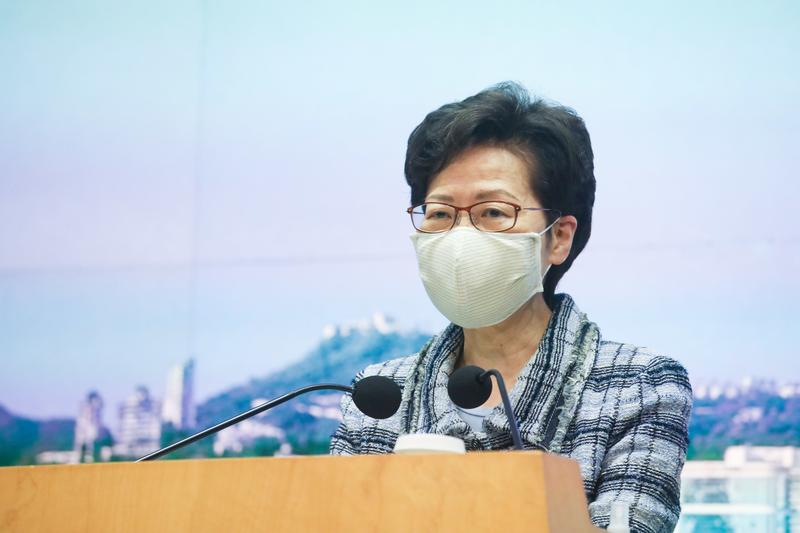 HONG KONG - Political leaders on Monday voiced support for Hong Kong Chief Executive Carrie Lam Cheng Yuet-ngor's decision to postpone the 2020 Policy Address from Wednesday until around late November.
Lam said the central government had invited her to Beijing later this month to discuss implementation of the annual policy blueprint, part of which will require cooperation with various Chinese mainland authorities, such as measures related to the Guangdong-Hong Kong-Macao Greater Bay Area.
It was also announced that Lam will attend a commemoration event on Wednesday in Shenzhen marking the 40th anniversary of the southern Chinese city becoming the nation's first special economic zone, during which President Xi Jinping is expected to deliver a speech.
The mainland's post-pandemic economy has seen a strong recovery, and Hong Kong needs mainland support to restart its pandemic-hit economy, Lam told a news conference on Monday morning.
Lam said she had submitted a raft of policy proposals to seek support from the central government. With the central authorities' backing, those measures in the Policy Address can inject new impetus into Hong Kong's business activities and restore residents' confidence in the economy, she added.
Lau Siu-kai, vice-president of the Chinese Association of Hong Kong and Macao Studies, a leading national think tank on Hong Kong affairs, said Lam's remarks suggest the central government will probably introduce policies and measures that can boost the special administrative region's economy and improve people's livelihoods.
Hong Kong's economy and society, entangled in the pandemic and Sino-US frictions, face great challenges and pressures, Lau said. "Under such circumstances, Hong Kong needs support from the nation more than ever," he said.
Lau said he believes the new Policy Address with supporting measures from the central government will help different sectors and increase public support for the HKSAR government.
Martin Liao Cheung-kong, convener of pro-establishment lawmakers, said the camp understands and supports the SAR government's move, as the city needs to revive its hard-hit economy.
He said he believes the central government will introduce measures which can benefit the city.
Witman Hung Wai-man, a Hong Kong deputy to the National People's Congress and principal liaison officer for Hong Kong at the Shenzhen Qianhai Authority, said he hopes long-awaited measures, including granting Hong Kong and Macao residents the same status as local residents on the mainland, will be implemented as soon as possible after Lam's trip to Beijing.
Sara Leung Fong-yuen, chairwoman of the Hong Kong Tourism Industry Employees General Union, said she hopes the central government's support and possible new measures will be a silver lining for the city's pandemic-hit tourism industry. She cited the Individual Visit Scheme, which she described as a shot in the arm for Hong Kong's economy hard hit by SARS in 2003.
Leung said the city, especially the "frozen" tourism industry, is now going through a worse patch and it needs help to revive it.
The Individual Visit Scheme, which started in July 2003, allows mainland travelers to visit Hong Kong and Macao on an individual basis. It brought an immediate surge in visitor numbers to Hong Kong and boosted the city's tourism, retail and hotel industries.
Andrew Leung Kwan-yuen, president of the Hong Kong Legislative Council, said he respected the chief executive's decision, adding that he hopes the Policy Address can be delivered at LegCo as soon as possible.