Talented rappers keen to spread word
Share - WeChat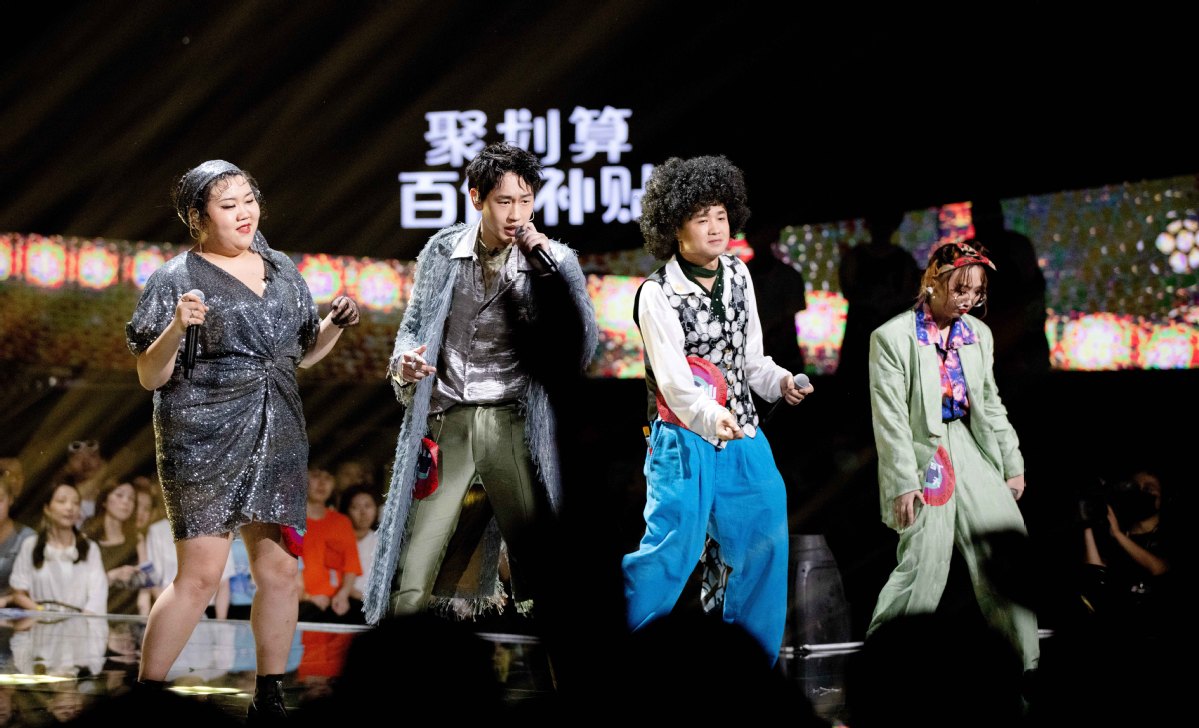 Performers' lyrics deliver scathing comment
Rapper Chen Jinnan recently made her stage debut on the reality show Rap for Youth, performing to an audience of her peers and competitors.
The 22-year-old was a boisterous and commanding presence on the show, which premiered on Aug 22 and is produced by video sharing site Bilibili.
Sporting a miniskirt, white shirt and hair in two long braids, she performed her song Malice from the World, which features biting lyrics about depression and campus bullying.
During the song, she rapped: "There are rumors about me going around the campus. They say that I am a girl with a problem, but nobody cares if I am sick … I woke up during the middle of the night and started crying endlessly. This is not my fault, but how can I prove myself? I feel the world is full of malice."
Chen's performance drew applause from the show's celebrity coach, singer-songwriter Huang Zitao, as well as other competitors.
Fans left messages online, expressing their love and admiration for the song and for Chen. They also shared their stories about depression, social isolation and bullying at school.
One fan commented online: "She is the first Chinese female rapper I have really loved. Her lyrics are like bullets going straight to my heart. She is a very positive role model."
Chen, who has nearly 60,000 followers on her Sina Weibo account, said: "I read those messages and cried. I didn't expect that song to be so powerful and shared by so many people."
Chen wrote Malice from the World in May last year after receiving a message from a fan who was studying in Canada and battling severe depression, which had been ignored by her parents and schoolmates.
"No one understood just how severe her depression was, and she was considered a problem. I shared my own story with her in the hope of offering her encouragement," said Chen, who spent about an hour writing the song's lyrics.
Her words of advice eventually worked, with the fan deciding to take a year off school to return to China for medical treatment.
Chen didn't intend to dedicate the song to anyone in particular, but the fan told her she wanted more people with similar problems to listen to Malice from the World and gain inspiration from it.
The song was published online by Chen in September last year.
She has also faced controversy in cyberspace, especially after her appearance on Rap for Youth.
On Aug 17, Chen posted on Sina Weibo: "People are attacking me online. They say that I'm too fat and not beautiful enough, but I really don't care. I'm great."
Born and raised in the northeastern province of Jilin, she began listening to hip-hop when she was 13. A year later, she started to write material about her life, describing this experience as "like writing a diary".
"It was purely for fun, and was like playing video games. I wrote about my feelings-what I love and what I see," she said.
Most Popular