Raising income key to internal circulation
Share - WeChat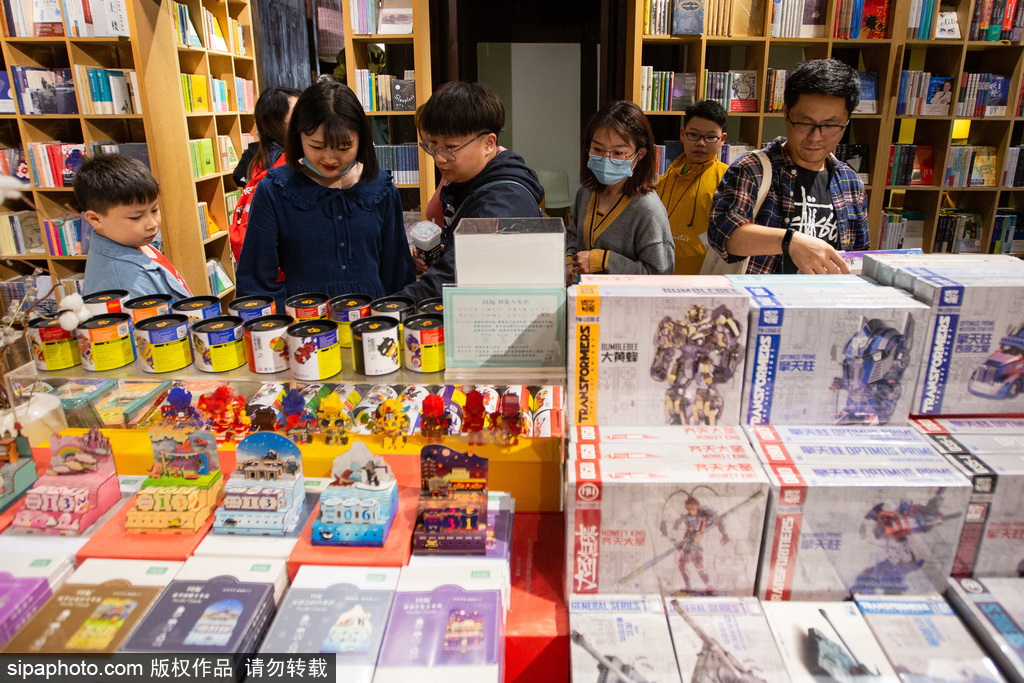 With China's social and economic development stepping into a new stage, the country's leadership has decided to follow the "dual circulation" development pattern, which is centered on the domestic economy ("internal circulation") and aims to integrate the domestic economy with the global economy ("external circulation") to achieve overall healthy economic development. To achieve this goal, China needs to improve the domestic supply chains, so as to fully meet domestic demand and strike a dynamic balance between domestic supply and demand during the 14th Five-Year Plan (2021-25).
China's strategic focus is on expanding domestic demand to promote healthy economic development. Due to the 2008 global financial crisis, the proportion of trade surplus in China's GDP declined from the peak of 8.7 percent in 2007 to 1.5 percent in 2019. And with the continuous expansion of internal demand, the domestic market is now playing the leading role in national economic growth.
For China, domestic demand can form a solid basis for the promotion of the "dual circulation" development pattern because, for example, in 2019 alone, China's total retail sales of consumer goods was as high as $6 trillion, second only to the US' $6.2 trillion. Also, China has an urbanization rate of more than 60 percent and its middle-income group is over 400 million, which means its domestic demand, especially people's consumption demand, has huge growth potential. In 2019, for instance, people's consumption accounted for only 38.8 percent of China's GDP, while the figure in developed countries is more than 50 percent.
In recent years, the growth of China's per capita dispensable income has been faster than that of per capita GDP, but it still accounts for only 43 percent of per capita GDP, which is lower than the average of developed economies of 60 percent or above. This means a large part of the incomes generated by domestic production has not been transformed into people's consumption capacity. It is important therefore that people should have a share in the national income distribution comparable to enterprises and governments.
Multiple factors have impacted the consumption propensity of the Chinese people.
First, the country's inadequate social security system curbs people's consumption, because they tend to save money for their medical treatment, retirement and/or unemployment, and to take care of the elderly in the family. In 2019 the average national disposable income of residents reached 30,733 yuan ($4,556.1), but the medium stood at 26,523 yuan. That means the disposable income of many residents didn't reach the average level.
Second, the household registration system (hukou) further hinders people's consumption propensity despite the relatively high rate of urbanization in China. The huge number of rural migrant workers faces uncertainty in daily life, because they cannot avail of the public welfare services that are provided only for people with urban hukou. Despite 60.6 percent of the total Chinese population living in cities and towns, but only 44.4 percent have urban hukou. And the migrant population are less inclined to consume more because of uncertainty associated with urban life.
Third, domestic supply also constraints the growth of people's consumption. In 2017, for example, China's domestic service output accounted for 35 percent of the country's gross output, but people's service expenditure accounted for 53.2 percent of the total consumption expenditure, not to mention service expenditure of the government. Which shows service demand accounts for a huge percentage of domestic demand and the ratio is increasing, which the service industry cannot effectively meet at the moment.
With people's income continuously increasing and the middle-income group gradually expanding, people's demand for a better life will rise further. But the service industry cannot meet the entire gamut of the domestic market demand, especially for high-quality services-which, too, constraints the growth potential of domestic consumption.
To boost people's consumption growth, the authorities need to further deepen supply side structural reform, and improve the system and supportive conditions of the market through institutional reform and innovation. This will enable the market to play its due role in resource distribution. Only in this way can the supply side structure be effectively improved, which in turn will boost the supply of high-quality products and service to better meet domestic demand.
An improved supply structure will help create more high-quality jobs that will ensure not only more employment but also higher incomes for people. That in turn will help people to spend more. By improving the factor market, and further reforming the hukou, social security and income distribution systems, the authorities can help reduce people's uncertainties, especially the fear of losing their jobs, and narrow the income gap, and thus prompt people to spend more.
In other words, supply side structural reform will improve people's income, encourage consumption and help strike a balance between the supply and demand sides, and thus help the authorities to boost the growth of domestic consumption.
The author is a researcher at the National Academy of Development and Strategy, Renmin University of China. The views don't necessarily reflect those of China Daily.
If you have a specific expertise and would like to contribute to China Daily, please contact us at opinion@chinadaily.com.cn , and comment@chinadaily.com.cn
Most Viewed in 24 Hours
China Views