Opening-up key to dual circulation
Share - WeChat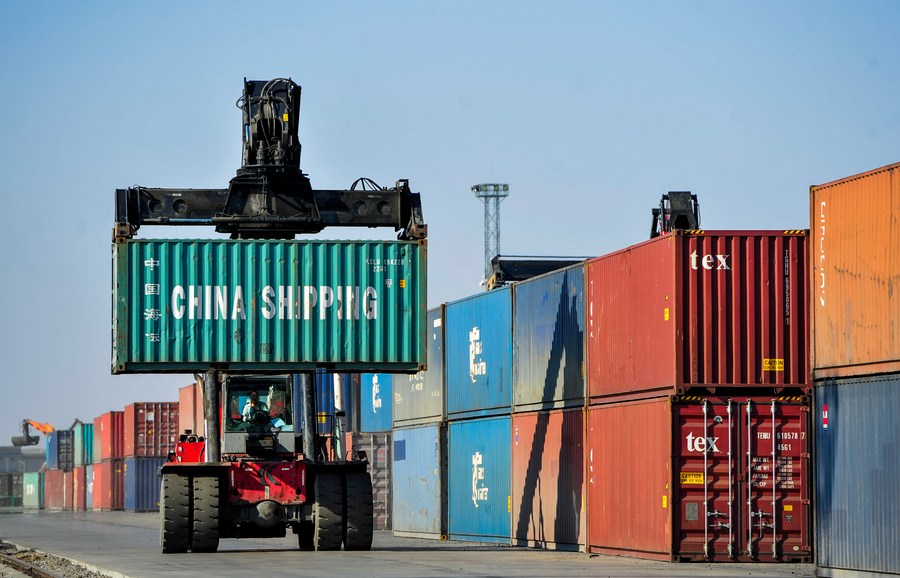 Reform of regulations and institutions can help boost economic integration
China should launch a new round of reforms to promote regulatory and institutional opening-up with the aim of improving efficiency and inspiring innovation to drive international circulation and domestic circulation, experts said.
"A new round of high-level opening-up should focus on the reform of regulations and institutions, rather than simply lowering and abolishing thresholds to market access (for foreign investors)," Li Xiao, dean of the School of Economics at Jilin University, told a forum on China's new dual circulation economic development pattern in Beijing on Saturday.
"China's high-level opening-up must adopt the rules of the market economy and be brought in line with international and regional economic integration to a high degree," Li said. "Only in this way will we be able to play the lead role in planning and designing regional rules for the market economy while taking an active part in global governance. It will provide a strong driving force for domestic circulation."
He highlighted further opening of the financial sector as a priority for China's high-level opening-up.
"Compared with the manufacturing sector, the financial and service sectors of our country are still lagging behind, which will become an increasingly bigger obstacle to China's upgrading of its industrial structure and sustainable economic growth," Li said. "We must have a well-developed financial market in terms of depth and breadth."
Introduced in May, the dual circulation development pattern takes the domestic market as the mainstay while letting the domestic and foreign markets boost each other.
"Dual circulation is the road our country must follow to achieve high-quality development and deepen reforms… the key to fulfilling domestic circulation is to eliminate shortcomings in this regard," said Huang Qifan, vice-chairman of the China Center for International Economic Exchanges.
China should increase the share of core technology investment in its research and development expenditure, which is only 5 percent, compared with 17 percent in the United States. It is also necessary for China to carry out institutional reforms to promote the transformation of scientific and technological achievements into productive forces, Huang said.
He also emphasized the importance of fully implementing policies to bolster private-sector businesses and advised lawmakers to approve legislation aimed at supporting micro-sized and small enterprises, rather than allowing various levels of government to launch favorable policies for small businesses.
The dual circulation development pattern is a long-term strategy striving to realize China's modernization, said Liu Wei, president of Renmin University of China and dean of the university's National Academy of Development and Strategy.
"To realize the goal of raising China's per capita GDP to the average in developed countries by 2050, our country should maintain an average growth rate of 4.8 percent annually in the next 30 years," Liu said. "Otherwise, we have to change our model of development and improve efficiency."
Technological innovation backed by institutional innovation, especially comprehensive deepening of reforms in China, is the key to the new development pattern, he said, adding that it will achieve balanced economic growth by striking a balance between aggregate supply and demand, cities and rural areas, various industrial chains and different regions.
Ju Jiandong, a professor at the PBC School of Finance at Tsinghua University, proposed the creation of an "Asian Community" as a strategic pivot for China to build a dual circulation development pattern.
The old global trade system dominated by the US has been replaced by a tripolar system with North American, European and Asian value chains, he said, adding that an Asian Community would adopt an opening-up pattern, boost external circulation by strengthening internal circulation, and eventually achieve regional economic integration in Asia.