Dalian competition showcases new wave of underwater robots
Share - WeChat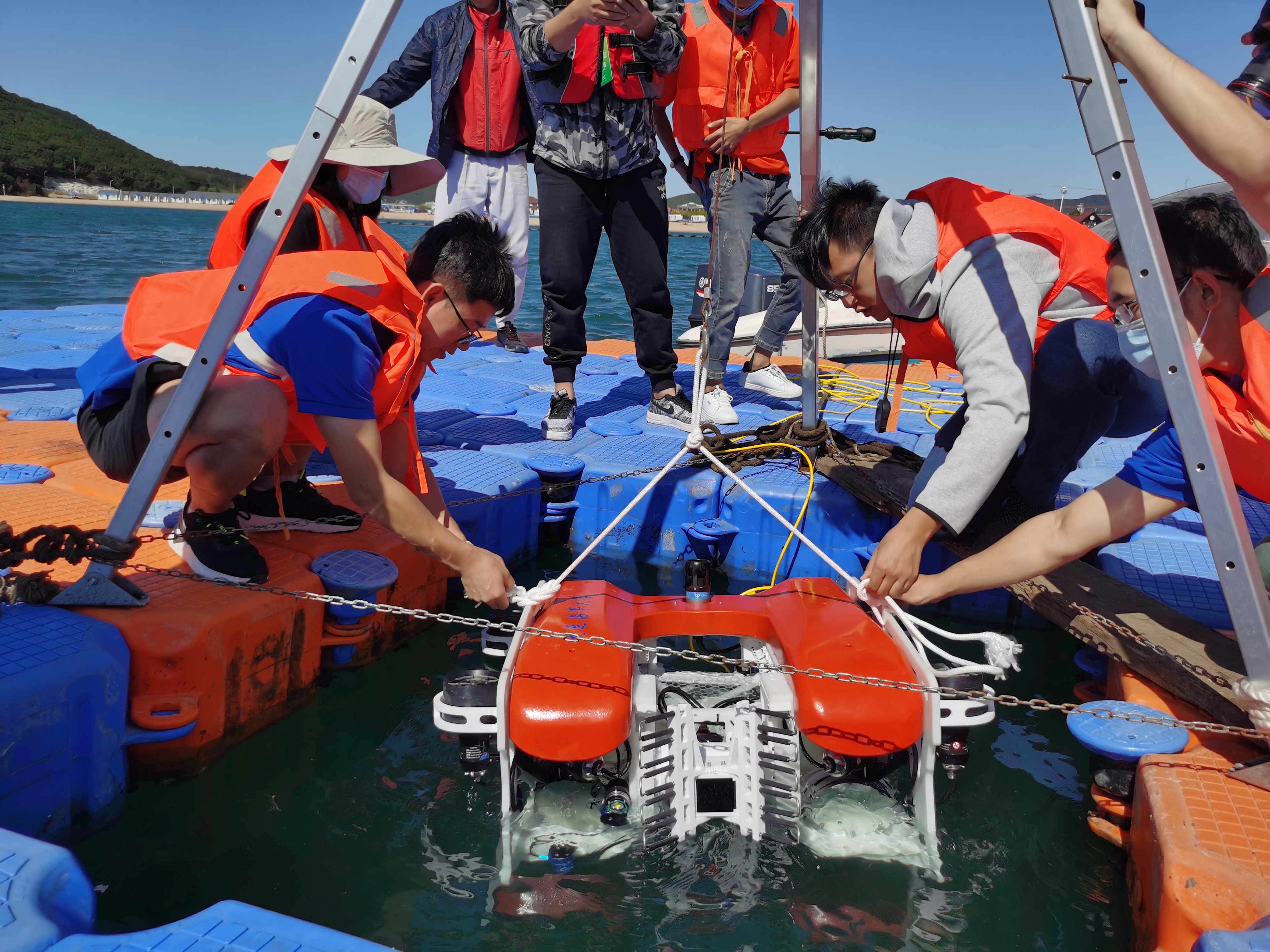 An underwater robot developed by a team of five students from Dalian University of Technology independently picked up 11 scallops within 40 minutes on Sept 18 in the coastal waters of Dalian Jinshitan National Tourism Resort, Liaoning province.
"It is a key breakthrough, because during the previous three underwater robot gripping contests, no team had successfully managed to hold a single marine object independently," says Liu Xiaofeng, a member of the university's Oureda team.
Initiated in 2017, the China Underwater Robot Professional Contest is the world's first underwater intelligent robot competition held in a real offshore environment.
This year's contest was held from Sept 18 to 20 in Dalian Jinpu New Area. There are 290 groups and 170 individuals participating in the contest for object identification online, but due to the COVID-19 pandemic, only 20 groups competed physically in the open water for the independent picking and man-machine coordinated picking events.
"The teams need to overcome the influence of complex undersea environments, including currents, water density and tides, as well as the differences between an experimental environment and the real environment," says Luo Zhongxuan, assistant to president of the DUT, an organizer of the contest.
Despite the difficulties, the participating teams still achieved great improvements and breakthroughs, he says.
The robots are required to meet a full range of technical indicators, such as simulation, intelligent control, underwater target detection and identification, says Luo.
Most Popular