COVID-19 is disrupting women's lives – but we can overcome it
Share - WeChat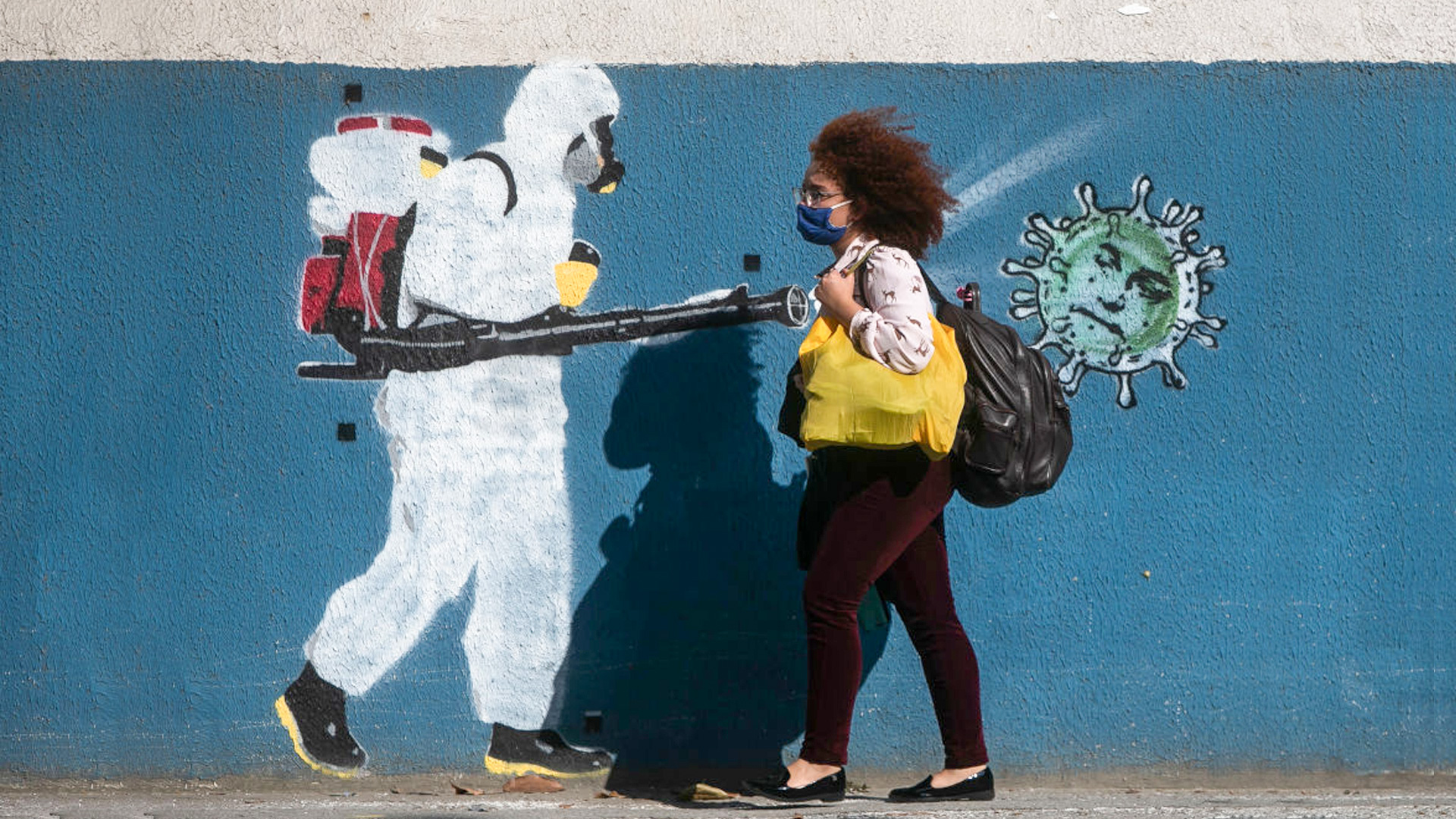 If there is one thing that women across the world can agree on, in richer and poorer economies or in cities or villages, it's that COVID-19 has been an incredibly tough disruption to our lives.
These shared challenges are coming to light thanks to the marking this month of 25 years since a landmark international agreement was made in Beijing, China, on improving women's rights around the world.
In 2010, a UN agency entirely focused on women was created – UN Women, and its legacy as well as that of the "Beijing Declaration" as it is now known is certainly of progress.
Millions of women have lifted themselves and their families out of poverty. Millions of women have been educated, started formal work, been able to vote, created informal and registered businesses, been promoted to CEOs and boards of huge companies, become millionaires.
At the same time, the experience of this unexpected and widespread pandemic has been a harsh reminder that this kind of progress has been slow, and insufficient. How and why?
The kinds of effects COVID-19 has had on women can be categorized into three types.
First, the health effect – as in, the numbers of women that have been affected by COVID-19. While data is not complete – according to UN Women only 37 percent of the data compiled on COVID-19 cases and deaths is disaggregated by gender - so far it seems that mostly men catch COVID-19, except in two situations: older ages above 85 and in health workers cases.
This makes sense because is related to exposure. Most health workers across the world – from China to Liberia to the UK to Barbados - are women, and as a result they face a higher risk of contracting COVID-19.
Second, COVID-19 has had a direct effect on women due to social distancing. Both women and men have been laid off from jobs, had their salaries cut, or had to work remotely from home. But proportionally women tend to work in informal sectors, and therefore any compensation for layoffs has been unevenly distributed.
Where women are in relationships and have children, since many women tend to earn less than men, the opportunity cost of them shouldering the burden of childcare and education from home is lower, and hence they have felt this pressure more strongly than men. Many single mothers have had to abandon work or face burnout.
Also, women have faced problems in accessing women-specific services such as sexual health, while some have been exposed to more domestic violence as families are kept at home.
Third, COVID-19 has had an indirect effect on women because of their role in the economy. The global economy has already and will continue to shrink unless COVID-19 is brought under control, yet the relatively larger and more long-term downwards effects are on sectors that employ the majority women – such as tourism, hospitality, and education.
As a result, the UN has estimated that 47 million women could fall back into poverty by 2021, unless they receive increased and targeted support.
For these three distinct, yet important reasons, women's lives and progress are being disrupted by COVID-19, in ways that they have little control over. So what's the silver lining? Are there solutions?
It's possible to think of a silver lining in terms of women's resilience and drive. Many women have turned these challenges into an opportunity – diversifying their businesses into new products, giving their children a better education than they were receiving at crowded schools, helping create community support tools for villages and cities, becoming entrepreneurs, and so on.
There are many of these stories, and of course they should be celebrated. But these silver-lining case-studies must not distract us.
The fact is, despite the Beijing Declaration 25 years ago, despite UN Women's creation 10 years ago, being a woman continues to attract prejudice and is subject to entrenched power imbalances. These challenges are all the worse when we bring into play intersectionality with other forms of discrimination, such as racism.
For instance, even in countries that typically help other poor countries solve their health problems, such as the UK, we have seen that black women are 4.3 times more likely to die from COVID-19 than white women.
Given the prejudice and power imbalances against black people worldwide, there is no doubt that black women and girls globally are suffering disproportionately more from COVID-19 globally than many other groups.
That's why the solution to addressing women's rights – building on the Beijing Declaration and learning from the COVID-19 disruption – must also be conceived of in three steps, in line with the three types of impacts identified above.
As a first step, we must safeguard women, as well as ensure equal access to health and other minimum rights for women, such as education. This will involve gathering disaggregated data as well as on specific data on key challenges – such as violence against women - while encouraging men to be equally involved in, for instance, healthcare work at all levels.
Second, we must direct tools of economic support disproportionately towards women. My firm Development Reimagined has been tracking the tools that African governments have been using to help people overcome job losses and income losses from COVID-19 social distancing – such as cash transfers.
While women can certainly benefit from all of the 245 crucial measures we have tracked so far, so far only five out of these are explicitly directed primarily at women. This proportion needs to increase going forwards.
But third, and perhaps most importantly, we must use the COVID-19 opportunity to continue to address the structures in our society that cause and perpetuate prejudice against women in all societies. This is no easy task.
We need to shift the opportunity cost of housework – cut gender pay gaps. We need to actively put women in top decision making positions and create incentives for girls to go to school. We need to invest in more women businesses – so they can scale to become formal. And we need to focus on the intersectionalities with racism, disability and other discrimination as we do.
Twenty-five years ago, the Beijing Declaration made a mark. COVID-19 today is also making a mark. Let's take the right lessons and disrupt the future for women – in a good way.
The author is the CEO of Development Reimagined, an international development consultancy based in Beijing.
Most Viewed in 24 Hours
China Views