China to play pivotal role in global biodiversity push
Share - WeChat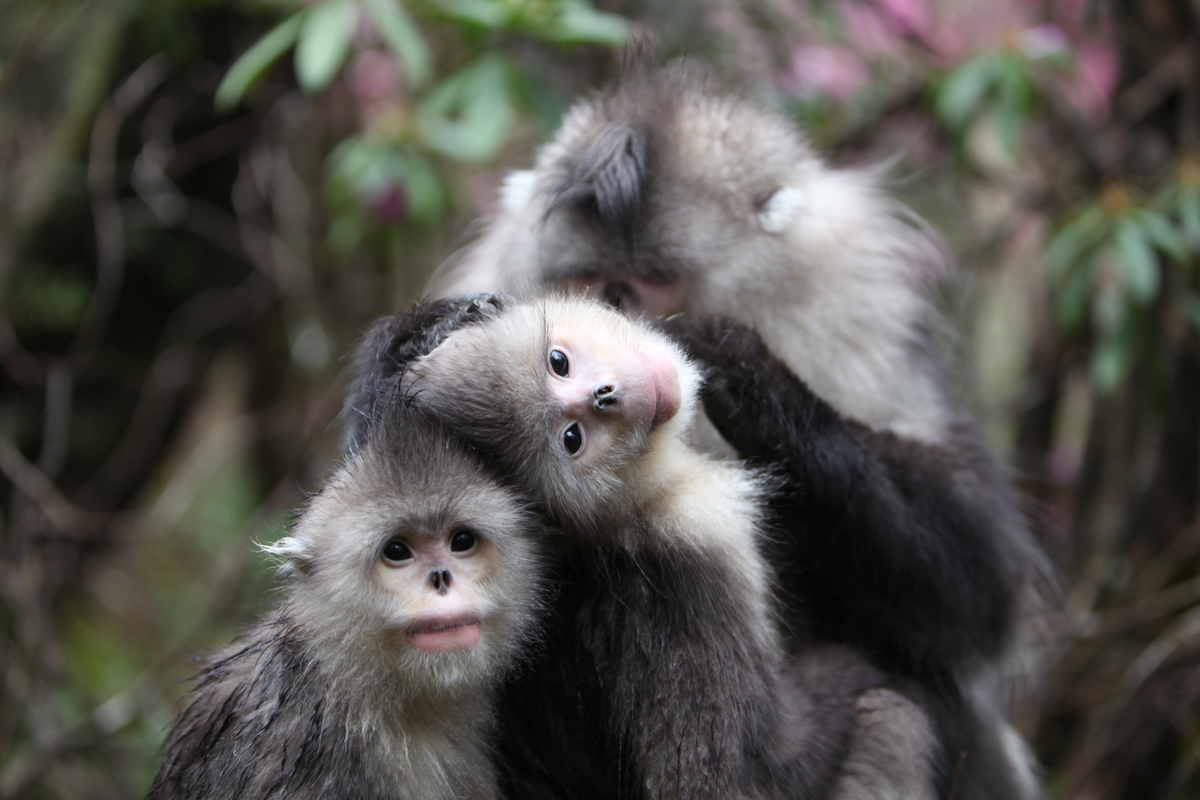 China's biodiversity is under-appreciated outside China.
Considered by scientists to have the greatest range of biodiversity on the planet outside the tropics, China has an exotic wildlife portfolio that includes the eastern black crested gibbon, the South China tiger, and the amur leopard. The Chinese river dolphin is also a unique species but so few of them remain they are considered to be functionally extinct.
Across the world, many scientists consider the Earth to be going through a mass extinction event, with many species facing the end of the line because of human activity.
China, with its huge plethora of species, stands to lose just as much of its national heritage as countries including Brazil and Costa Rica.
China has recently stepped up its conservation efforts, playing a role in United Nations meetings on the issue of biodiversity. A summit that was due to be hosted by China on the issue in February was cancelled because of the novel coronavirus pandemic. Another meeting, held virtually on Sept 30 in New York, was opened by a speech from President Xi Jinping.
China has made significant steps forward in its biodiversity goals, with the panda the country's flagship success.
Breeding programs and protected natural reserves has led to a rise in the panda's population, and the world has a confidence booster in knowing that a species that is notoriously difficult to breed has been successfully bought back from the brink.
During the last few years, the government has established thousands of national parks that are protected ecological areas — so called red lines — to restrict China's industrial progress affecting wildlife.
Time is critical and the race to save species is an urgent one.
Scientists estimate that an unsettling number of around 150-200 plant, insect and animal species go extinct every 24 hours. This is a rate that is around 1,000 times faster than would be expected without human intervention.
A group of scientists led by Zhang Hui in December last year suggested the possibility that the Chinese giant paddlefish had become extinct. The freshwater fish had graced the Yangtze River and was nicknamed by locals as the elephant fish, due to its distinctly long trunk-like nose. Specimens had been measured to grow up to 7 meters long.
China is full of such natural treasures, and government action that is protecting species from human activity must continue to be encouraged.
China holds 10 percent of the world's plant species and 14 percent of its animal species. These plants and animals are not just pretty to look at. Biodiversity helps maintain the stability of our ecosystems, and also food security. They provide important resources for scientific discovery and medicine. The cure for cancer could be hidden in an undiscovered type of plant being felled in a forest at this very moment.
It is important for countries to maintain their successful rapid social-economic progress, but hand-in-hand with this should, to recognize that our natural heritage is vital for the prosperity of our society.
In a statement to the Guardian newspaper, Robert Watson, a former chairman of the Intergovernmental Science-Policy Platform on Biodiversity and Ecosystem Services, said: "I think China is absolutely critical to the issue of both climate change and biodiversity and land degradation. We are not going to solve these problems without leadership from China."
The nation has done much to conserve large areas of the Yangtze River basin, home of the elephant fish, planting trees to repopulate sparse areas and protect natural areas.
China will continue to set an example to other nations that look at its successful economic model as a way to industrialize and improve the life quality of their populations, while maintaining their green integrity.
Most Viewed in 24 Hours
China Views