Scenic site closed after blaze kills 13
Share - WeChat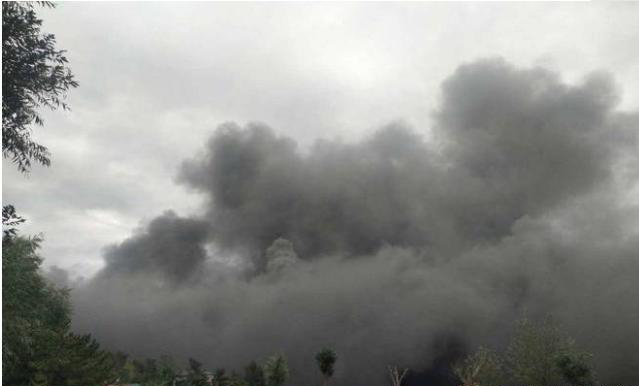 A scenic site in Shanxi province has been closed and its administrators are being investigated by police after a fire at the site killed 13 people on the first day of the eight-day National Day holiday, local authorities said on Friday.
The fire engulfed an exhibition hall of snow sculptures at around 1 pm on Thursday at Taitaishan scenic site in Yingze district of Taiyuan, capital of Shanxi, according to the information office of the provincial government.
Another 15 people were injured and have been sent to hospital, where they remain in stable condition, the office said.
Thirty fire trucks and 181 firefighters rushed to the scene, and the search and rescue work ended at 6:30 pm on Thursday. An investigation is underway to determine the cause of the fire.
A working group headed by Qiong Se, director of the fire and rescue department of the Ministry of Emergency Management, has rushed to Shanxi, and the Work Safety Committee of China's State Council will supervise the investigation, according to a ministry release.
The committee and the ministry have organized 14 working groups to carry out a comprehensive safety inspection and random checks of high-risk tourism projects, large amusement facilities, and large performance venues nationwide, to ensure safety and stability during the National Day holiday, the release said.
A video conference on production safety, presided over by Shanxi Governor Lin Wu on Thursday night, called for carrying out special inspections on the safety production of major industries in the province, according to a report by Shanxi Daily.
Covering an area of 3,200 square meters, the exhibition hall is the largest indoor snow sculpture exhibition hall in northern China, according to the scenic site's WeChat account.
Amid regular epidemic control measures, the Taitaishan scenic site has capped the daily number of visits at 37,500, which is 75 percent of its maximum capacity, the account said.