Must-see exhibits for National Day holiday
Share - WeChat The eight-day National Day holiday is almost here! Do you have plans for you and your loved ones?
If you crave leisure, fun and culture, there's nothing better than exploring a museum. Here's our roundup of must-see exhibitions happening around the country.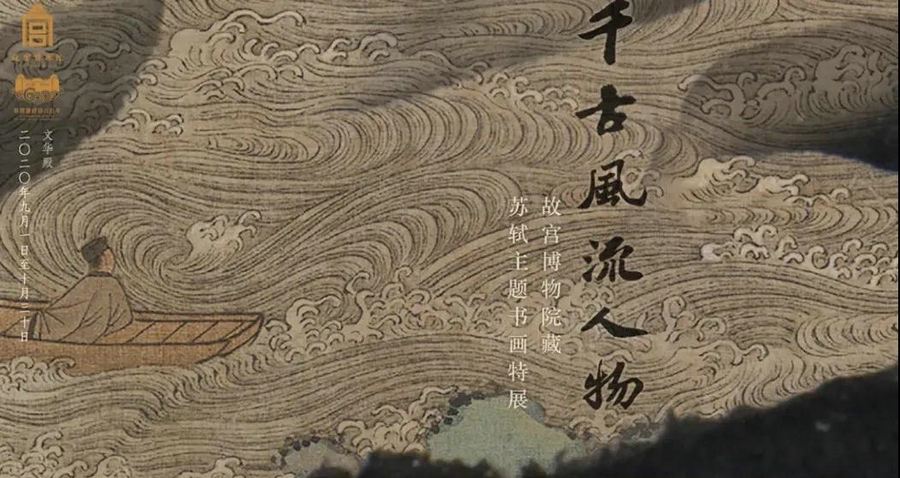 1. Pay homage to Su Dongpo at the Palace Museum's special exhibition
As the Palace Museum celebrates its 600th birthday, it has dedicated a special exhibition to Su Shi (1037-1101) aka Su Dongpo, a literary figure whose legacy and personal charisma are still cherished by Chinese intellectuals.
Living during the Song Dynasty (860-1279), Su is one of the most renowned poets and calligraphers in Chinese history, described as "the gay genius" in Chinese writer Lin Yutang's famous biography.
Divided in four sections, the exhibit features 78 pieces including calligraphy, painting and objects, made or owned by Su, his teachers and close friends, or by his followers in later eras. They are put together to present the inner world of Su while outlining a vivid portrait of the beloved literary giant.
According to Yu Wentao, a researcher of calligraphy and paintings at the Palace Museum, the quality and diversity of works related to Su at this exhibition are incomparable.
If you go:
Make sure you book your ticket in advance on the museum's official website.
8:30 am-5:00 pm, Tuesday to Sunday, The Palace Museum, No.4 Jingshan Qianjie, Dongcheng district, Beijing 北京市东城区景山前街4号,故宫博物院