Weather during holiday should be mostly good
Share - WeChat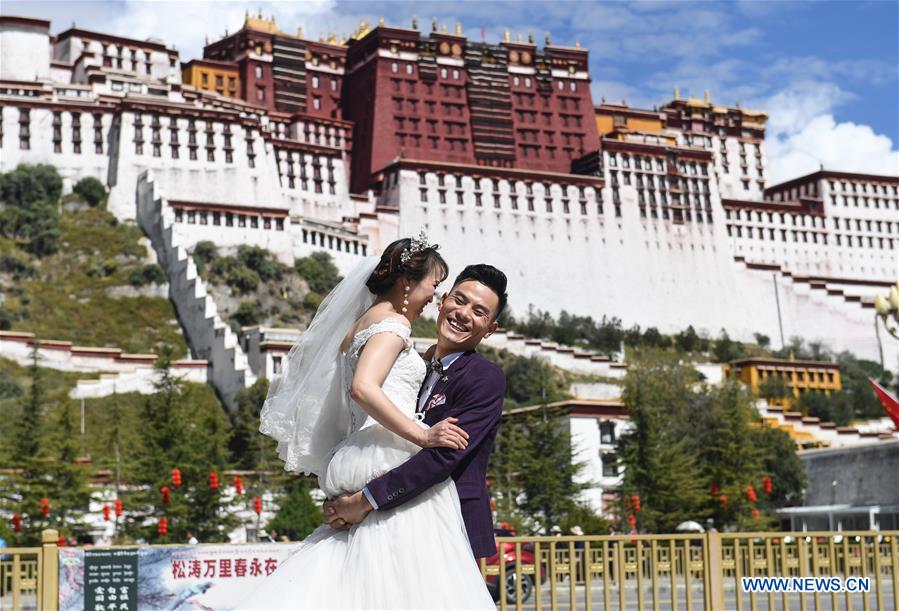 Weather in most parts of China during the National Day holiday will generally be good and suitable for outdoor activities, although cold air and rain will hit some areas, the National Meteorological Center said on Tuesday.
During the eight-day holiday starting on Thursday, North China and the eastern and southern coastal areas will be affected by winds from 39 to 74 kilometers per hour.
From Thursday through Monday, cold weather will hit the Inner Mongolia autonomous region and northeastern provinces, with temperatures expected to reach as low as -6 C.
There will be heavy rainfall starting from Friday in areas along the Huaihe and Hanjiang rivers including the provinces of Hubei, Henan, Anhui and Zhejiang.
This year's National Day on Oct 1 coincides with the Mid-Autumn Festival which falls on the 15th day of the Chinese lunar calendar's eighth month.
Zhu Dingzhen, a meteorologist from the China Meteorological Administration, said that the best place to appreciate the moon, a tradition of the festival, is in East China in places such as Jiangsu, Anhui, and Fujian provinces, where there will be suitable temperatures and less wind.
From Thursday to Monday, atmospheric diffusion-a metric to evaluate whether air pollutants can thin out quickly-in China will be "generally good", but from Oct 6 to 8, diffusion conditions will gradually decrease in North China.
"During the peak period for holiday travel, tourists will need to arrange their plans reasonably and be on alert for cold air," Zhu said.
The nation's railways will accommodate tens of millions of passengers over the holiday period as people return to their hometowns or visit tourist attractions. About 108 million train trips are expected to be made during the travel rush through Oct 8, China State Railway Group said on Monday.
The company noted the peak for train transport is expected to be on Oct 1-the first day of the National Day holiday-with 13 million passenger trips.
Zhu suggested that tourists prepare extra clothes to keep warm, especially if they go to mountainous areas. In autumn, which is a high-risk period for forest fires, visitors must abide by the law and avoid using fire in forests.