Symposium on Confucianism examines sage's legacy
Share - WeChat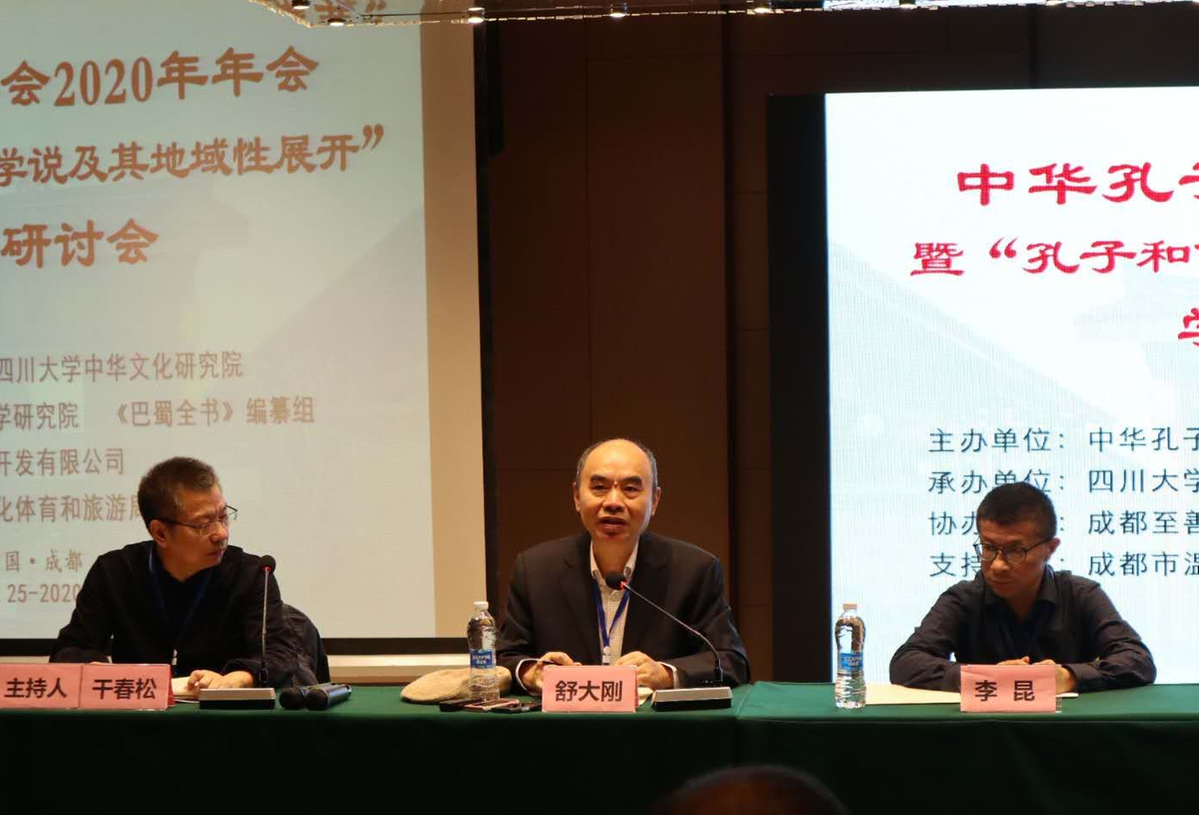 A three-day symposium on the regional development of Confucianism drew more than 150 experts and scholars from more than 80 universities and other institutions in China to Sichuan province over the weekend.
The event was part of the annual meeting of the Chinese Confucian Academy, which concluded in Chengdu, Sichuan, on Monday. Its centerpiece was Confucian theory and Confucianism, which has a dominant position in traditional Chinese culture and has made a profound influence on Chinese civilization.
As a part of Chinese civilization, Confucianism is closely related to regional cultures, speakers said, with different geographical locations with varied natural environments taking shape regionally as essential components of Chinese culture.
The symposium, sponsored by Chinese Confucian Academy and Sichuan University, had 10 subtopics, including Confucian schools and regional cultures, research on factors of Confucianism in regional cultures, research on regional figures and schools of Confucianism, research on regional Confucianism development and academic history, research on regional Confucianism exchanges and interaction and research on the commonalities and differences in regional Confucianism.
During the opening ceremony of the symposium, Li Kun, deputy director of the social science department of Sichuan University, said that Confucianism is an inexhaustible treasure house of thought for China. The university felt it an honor to sponsor the event, Li said.
The university has been committed to the research of traditional culture and has promoted research on Confucianism and the training of talented personnel in the field through the establishment of an international institute of Confucianism, Li said.