East China's Zhejiang to implement regulation on Grand Canal preservation
Share - WeChat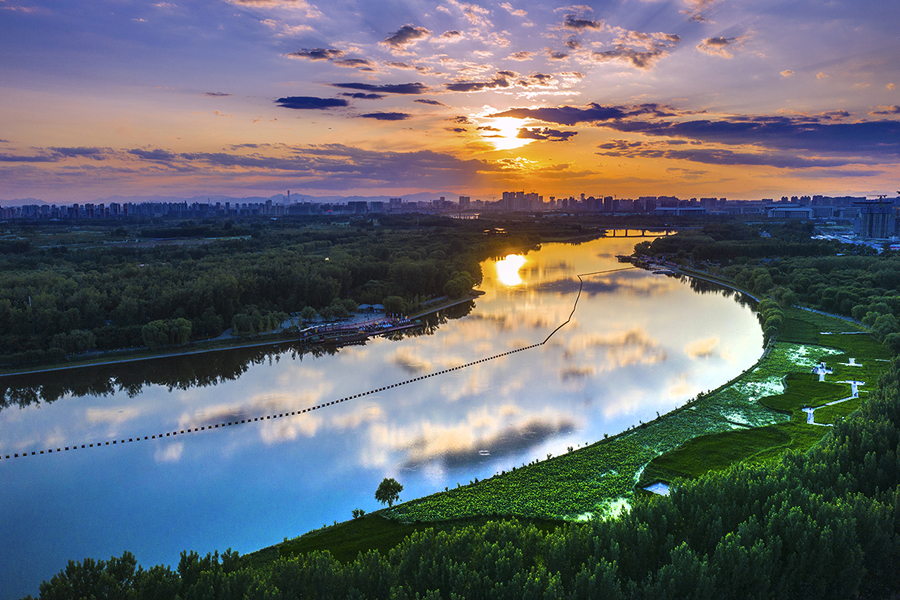 HANGZHOU - Legislative measures will be taken to protect the Grand Canal, a world cultural heritage site, in East China's Zhejiang province.
The regulation on the preservation of the Grand Canal was approved on Sept 24 by the Standing Committee of the 13th Zhejiang Provincial People's Congress and will be implemented from Jan 1, 2021.
The Grand Canal, the world's longest man-made waterway, is 3,200 km long in total, stretching from Beijing to Hangzhou, the provincial capital of Zhejiang.
The canal has a history of more than 2,500 years, and it previously served as an important waterway for the transport of supplies to Beijing. A 1,000-plus km stretch of this canal was recognized as a world heritage site in 2014, about 327 km of which lies in Zhejiang.
The regulation sets out specific requirements for the construction and maintenance of the heritage areas, calling for the protection of historical and cultural sites alongside the Grand Canal.
It also stresses the promotion of digital applications in cultural heritage preservation and encourages the development of tourism to promote traditional Chinese culture.