COVID-19 cases continue to surge in Canada
Share - WeChat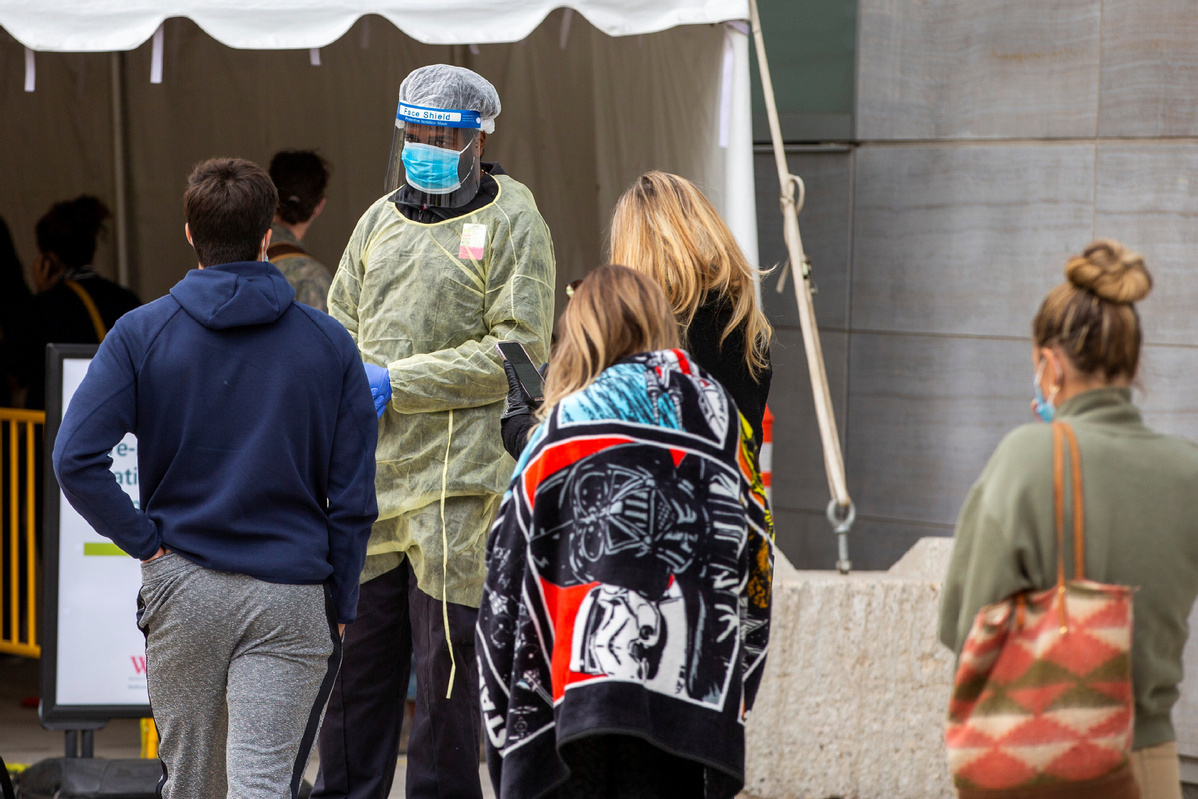 OTTAWA - Canada had 153,125 confirmed COVID-19 cases as of Sunday evening, including 9,268 deaths, according to CTV.
Quebec province reported 896 new cases on Sunday, up from the previous day's 698 cases, the highest daily increase since May 6 when 1,036 new cases were reported.
The total number of positive COVID-19 cases in Quebec since the start of the pandemic is 71,901, and 5,825 people have died due to the disease.
Ontario province added 491 more cases on Sunday, up from 435 on Saturday. The Ontario Health Ministry also reported that a total of 112 people are hospitalized. On Saturday, the province reported that there were 100 people in the hospital.
The country's number of COVID-19 cases could have been higher as some provinces and territories, including two populous provinces British Columbia and Alberta, have not reported new cases over the weekend.
"As we head into another week, we need to be vigilant about rising cases and increasing hospitalizations, particularly in areas where cases are increasing most rapidly," said Theresa Tam, Canada's Chief Public Health Officer, in a statement on Sunday. "Surges in cases, leading to increases in hospitalizations can quickly overwhelm public health and healthcare system resources in localized areas while increasing the likelihood of spread to more areas."
The Canada emergency response benefit (CERB) expires on Sunday, ending the income support program the federal government rolled out during the COVID-19 pandemic to help people with payouts of up to 2,000 Canadian dollars (about 1,495 US dollars) a month.
The Canadian government said about 8.8 million Canadians have received the benefit since April. Roughly half of the four million Canadians still getting the payments through Service Canada and who are eligible for employment insurance are expected to be transitioned to a modified employment insurance program.
The changes will be in place for one year, with three additional programs proposed for those who do not qualify for employment insurance.