Chinese embassy in Brazil celebrates National Day with live concert
Share - WeChat Chinese embassy in Brazil will hold an online concert along with consulate generals in Sao Paulo, Rio and Recife, to celebrate the 71st anniversary of the founding of New China on Sept 26.
The concert aims to deepen the cultural exchanges between China and Brazil, and highlight the spirit of cooperation of the two countries in fighting against the COVID-19 epidemic.
The orchestras from China and Brazil will perform renowned repertoires from each other's country, and ensemble of Chinese folk music with Western instruments will be staged.
Besides, a band composed of youth from a slum neighborhood in Brazil will take part in the concert, which is funded by Chinese enterprises in Brazil.
You can watch the concert on the Facebook and YouTube pages of China Culture at 10:00 pm (GMT+8) on Sept 26.
https://www.facebook.com/chinacultureorg/
https://www.youtube.com/chinacultureorg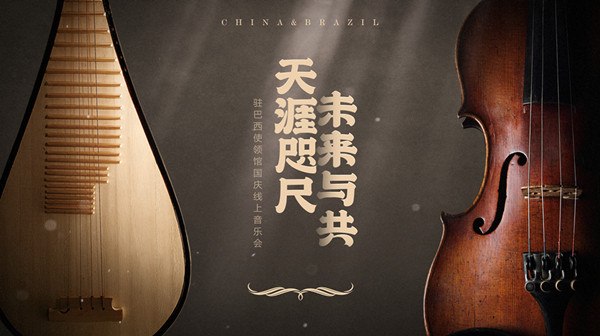 Most Popular