Reporter's log: In Ningxia, internet powering a new oasis for poverty relief
Share - WeChat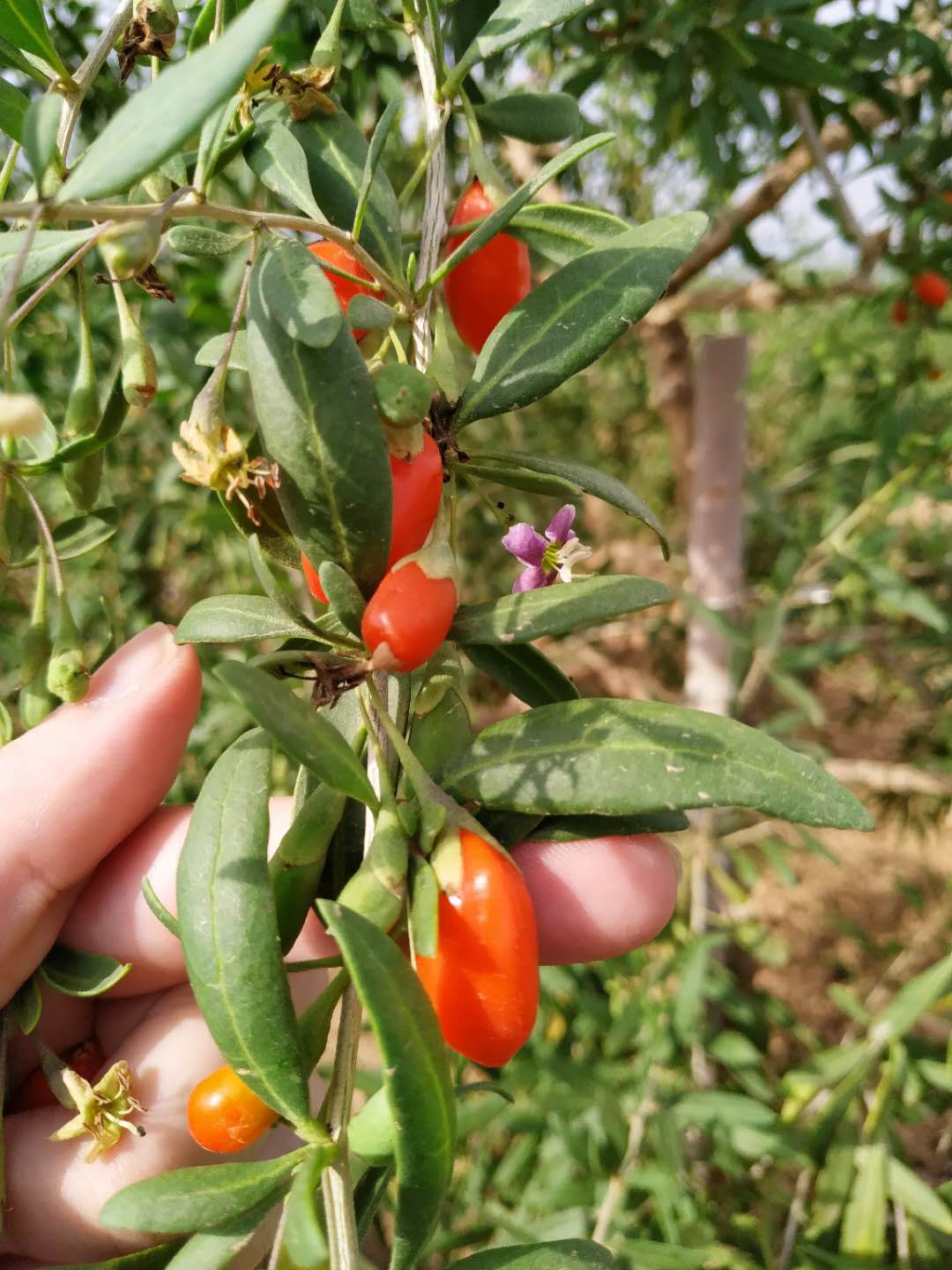 Under the searing afternoon sunshine in Hongsibu of Wuzhong city, Ningxia Hui autonomous region, I crouched beside one of the hundreds of sage-green bushes in neat rows and ran my hand across the bright red goji berries, growing in a meandering string like Christmas lights tucked among the leaves. I felt a tiny thrill as I picked several fresh berries for the first time in my life, and then tasted them, savoring the mild flavor reminiscent of ripe persimmons.
My amazement, however, wasn't limited to finally encountering the fresh version of the dried fruit that had long been one of my indispensable kitchen staples. Nor was I merely astonished that one of the locals told me the land beneath my feet, like much of Hongsibu, was once inhospitable, desertlike territory over 20 years ago.
No, the most extraordinary thing about those fields is that they were the realization of the vision of Wang Hangdi, a local woman and entrepreneur who turned Ningxia's most celebrated local specialty product into her calling card while leaving behind poverty, with the help of the internet.
Just as the prairie grasses and scrub have transformed once barren landscapes in Ningxia Hui autonomous region into a lush green, the internet has been at the forefront in creating new oases powering the region's poverty relief.
For Wang, the internet had long played a role in her pathway to prosperity, when she was still a migrant worker in Beijing sharing photos on her WeChat Moments of the dried goji berries from her hometown, easily double the size of any I had ever bought in the supermarket and so sweet as a snack that you could mistake them for a new variety of raisin.
The number of her friends and coworkers clamoring for these huge goji berries grew, and with their encouragement she returned to her hometown of Hongsibu to start a business with her husband to grow and package their own berries, supported by preferential government policies in everything from loans to land right usage.
Now she continues to rely on the internet to grow the business, such as doing a livestream direct from the fields to show people what a fresh goji berry looks like while promoting the brand of delectable dried fruit that now bears her name. And these efforts have created opportunities not just for her family but also others, who are no longer poor thanks to employment she offers, such as sorting and packaging dried goji berries in her workshop.
Most Viewed in 24 Hours
China Views