Xi: China committed to peaceful, open, cooperative, common development
Share - WeChat President Xi Jinping addressed the 75th session of the United Nations General Assembly via video on Tuesday. Let's see some highlights from his speech.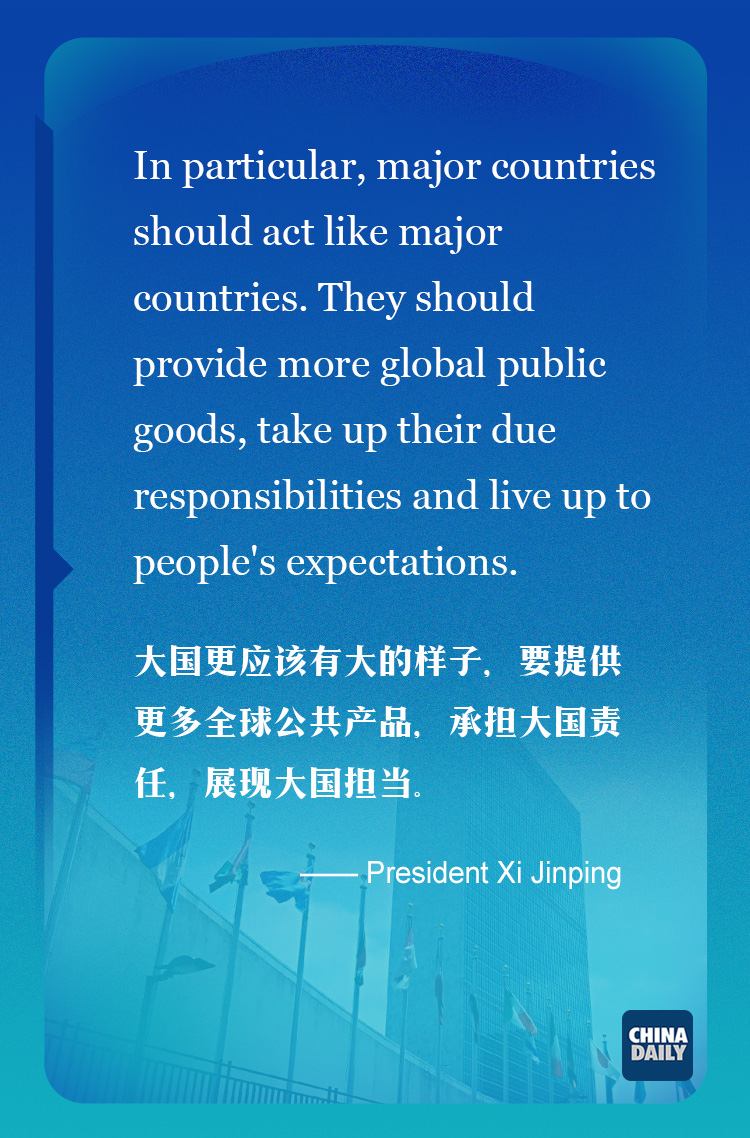 - The history of development of human society is a history of our struggles against all challenges and difficulties, and our victories over them.
- No country can gain from others' difficulties or maintain stability by taking advantage of others' troubles. To pursue a beggar-thy-neighbor policy or watch from a safe distance when others are in danger will eventually land one in the same trouble faced by others.
- The world will never return to isolation, and no one can sever ties between countries.
- Economic globalization is an indisputable reality and a historical trend. Burying one's head in the sand like an ostrich in the face of economic globalization or trying to fight it with Don Quixote's lance goes against the trend of history.