Near East and North Africa to collaborate on food and agriculture
Share - WeChat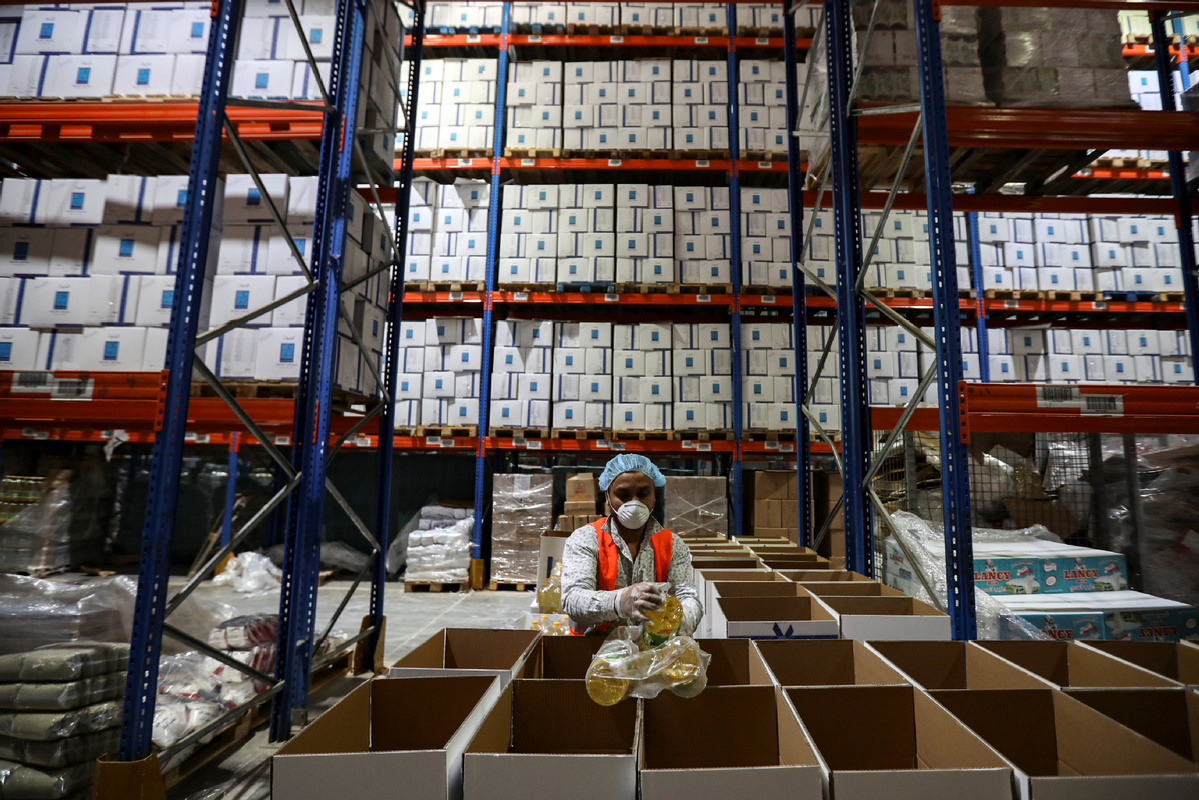 The Near East and North Africa region is set to build a lasting solution to urgent and pressing food and agricultural challenges, thanks to a ministerial declaration approved by ministers from the region.
The declaration adopted during the 35th Food and Agriculture Organization regional conference for the Near East on Sept 21-22, focuses on how governments, the private sector, civil society and communities can work together to end hunger and poverty, ensure healthy diets for all and address the growing challenges of water scarcity, climate change and transboundary pests and diseases.
It also recognizes the need to mobilize financial and technical support, and cooperation to fund investments and innovations in agriculture, water management, food value chains and institutions that will drive solutions.
The declaration also welcomed and endorsed the organization's Hand-in-Hand initiative as an umbrella partnership initiative to promote and strengthen bilateral and multilateral cooperation to foster innovation and technologies in food and agriculture systems.
This is in addition to mobilizing resources and forging solidarity, accelerating the achievement of sustainable development goals, and transforming food systems.
Hand-in-Hand is the organization's evidence-based, country-led and country-owned initiative to accelerate agricultural transformation and sustainable rural development to eradicate poverty and end hunger and all forms of malnutrition.
Participants in the conference said the coronavirus crisis put additional pressure on regional food systems, which were already facing challenges, such as rapidly expanding population, the impacts of climate change, extreme water scarcity and the degradation of natural resources.
Hunger continues to rise in the Near East and North Africa region, where millions of people are undernourished.
Conflicts and violence that have spread in many parts of the region in the last decade have hampered the fight against hunger and malnutrition.
Near East and North Africa member states include 15 borrowing countries and territories: Algeria, Djibouti, Egypt, Gaza and the West Bank, Iraq, Jordan, Lebanon, Morocco, Oman, Somalia, the Sudan, the Syrian Arab Republic, Tunisia, Turkey and Yemen; and five non-borrowing countries: Kuwait, the Libyan Arab Jamahiriya, Qatar, Saudi Arabia and United Arab Emirates. Qu Dongyu, the director-general of FAO, said well-designed, multi-sector policies that create an enabling environment, innovation of processes and agricultural inputs, well-targeted public and private investments and vital agricultural activity are the key elements to kick start rural transformation, fuel economic growth and help transform the region's food systems.
Saoud Hamood Al Habsi, minister for Agriculture, Fisheries Wealth and Water Resources of the Sultanate of Oman, said the coronavirus pandemic has revealed the centrality of food security for the economic development of the countries in the region.
"I call for a coordinated response to the coronavirus pandemic, as countries have been struggling to ensure agricultural productivity and food accessibility," he said.
Jahad Kazem Khavazi, Iran's minister for Agriculture, emphasized the need to accelerate actions on long-term issues, particularly climate change, soil erosion and emergent pests, all of which have negative impacts on small-scale family farmers.
"If this situation is not effectively addressed in the region, all the efforts made in fighting hunger and poverty will come to nothing," he said.
The conference was virtually hosted by the Sultanate of Oman, in which 30 organization members, as well as representatives from partner organizations, civil society, the private sector and academia, gathered to discuss innovative policy solutions related to this year's theme, "Transforming Food Systems to Achieve the Sustainable Development Goals".