Italians support smaller Parliament, peg back far-right
Share - WeChat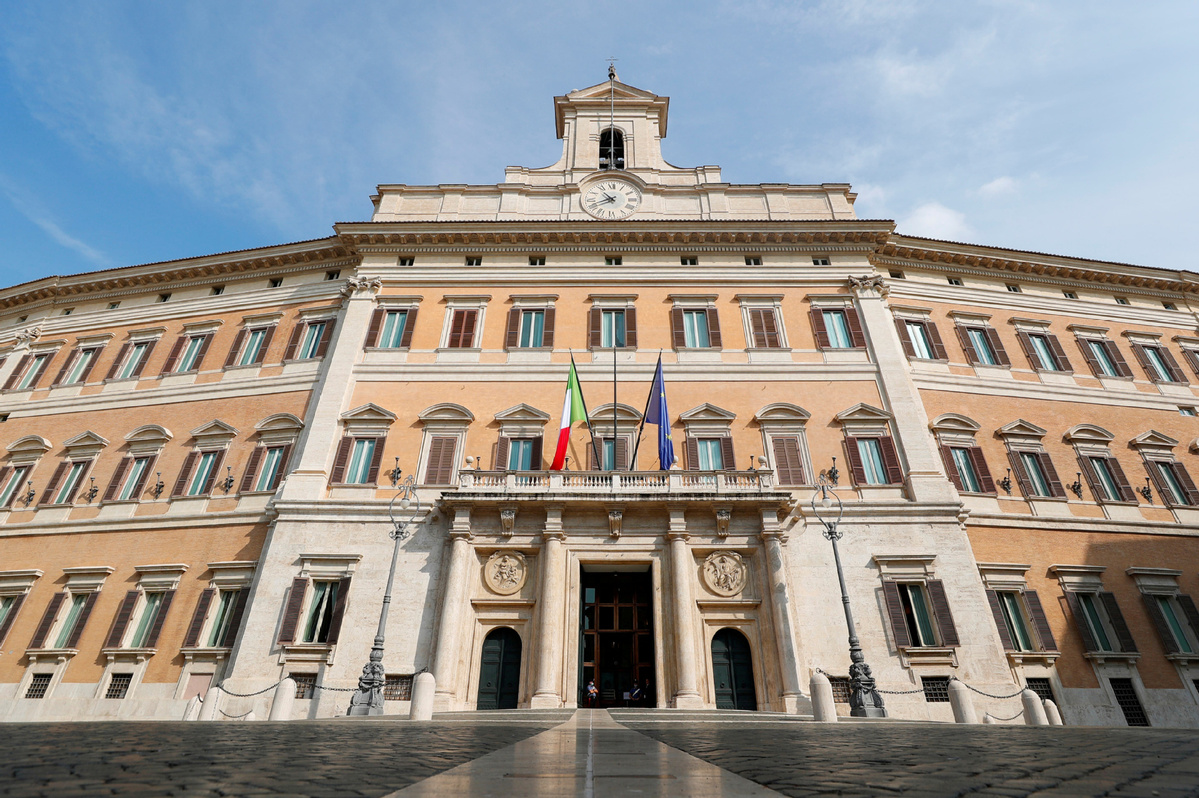 Italians have overwhelmingly supported a reduction in the size of the nation's two houses of Parliament, from a total of 945 seats to 600.
They made the decision through a referendum on Sunday and Monday that was held at the same time as regional elections, with both sets of results being regarded as victories for the center-left coalition government.
An exit poll conducted by the Italian state broadcaster RAI predicted that between 60 and 64 percent of voters backed the idea of a smaller Parliament, with between 36 and 40 percent rejecting the proposal. In the end, the official count released on Tuesday was even more emphatic, with almost 70 percent of those voting supporting the change.
The Associated Press news agency said turnout was very high, with between 60 and 75 percent of eligible voters making their mark, suggesting the electorate was keen to have its say in both the referendum and the regional elections, at which the far-right had hoped for widespread success.
The Reuters news agency said the results were a major endorsement of the 5-Star Movement, which is a major party in the ruling coalition government. It had called for a streamlined Parliament on the grounds that it would reduce costs and make the decision-making process at the national level more efficient.
The lower house will now constitute 400 lawmakers, instead of 630, and the upper house will comprise 200, instead of 315.
The changes will come into effect at the next national elections, which are scheduled to be held no later than 2023.
The BBC noted that the regional elections held at the same time as the referendum were a setback for Matteo Salvini, leader of the far-right League, and a shot in the arm for the center-left, and Prime Minister Giuseppe Conte.
The BBC quoted Foreign Minister Luigi Di Maio as saying the results were "historic".
"We can go back to having a normal Parliament, with fewer privileges and 345 fewer seats," he said of the referendum result.
The government believes the smaller Parliament will save 1 billion euros ($1.2 billion) during the next decade.
The referendum and regional elections had initially been scheduled for May but were postponed because of the novel coronavirus pandemic that has claimed more than 35,000 lives in Italy.
The Guardian newspaper noted that the polling was held against the backdrop of restrictions posed by the pandemic, which made the high turnout all the more noteworthy. AP said voters turned out "in their droves".
The Financial Times reported that many Italians had grown to see their elected representatives as "overpaid, over-privileged and cut off from the concerns of society".
The polling, which included the selection of 1,000 mayors and seven of Italy's 20 regional governors, was seen by many as an opportunity for the electorate to comment on the national government's handling of the pandemic. The results suggest most people in Italy support Rome's response.