Finland's music education has lessons for others
Share - WeChat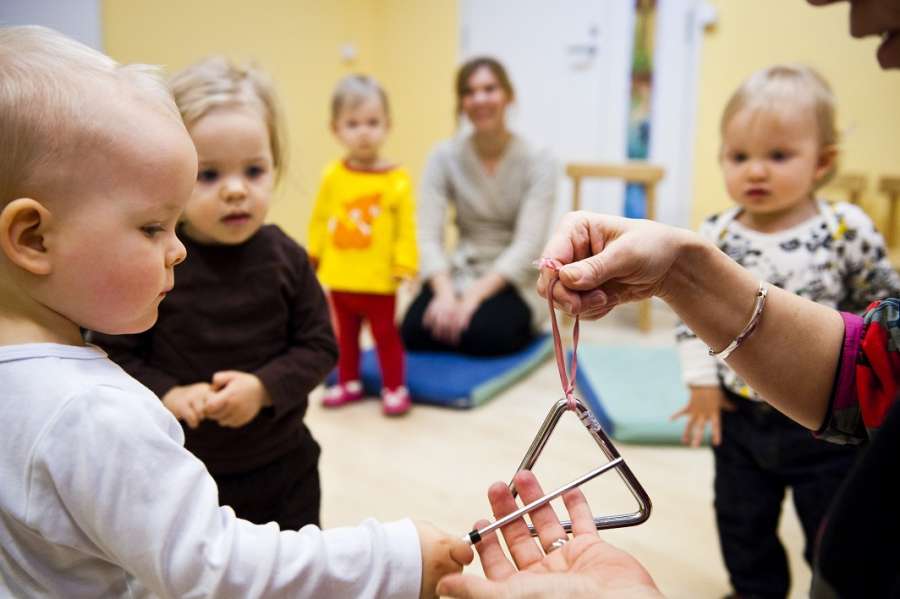 Finland is a nation of 5.2 million people. Yet it has produced such a surplus of musical talent? Why? I think outstanding music education is a primary reason.
In that country the national attitude is that music is not an extra, but an essential determinant for personal and cultural development. Finland believes that music is the most important subject for brain development. This is now supported by research.
Not only it is crucial for the brain, but it results in adults spending more time in musical activities than anything else. Attending musical events is what Finnish people do three to five times a week. It is a permanent way of living especially for the retired. Helsinki alone is home to five symphony orchestras. Nationwide, there are 21, as well as 12 regional opera companies.
"It is so ingrained in our culture; there is never a question about the government putting a lot of money into it," said Osmo Palonen, the director of advanced studies at Finland's top music school, the Sibelius Academy. "Music is for everyone in Finland, not just something for the elite."
Direct comparisons between music education in Finland and other countries are unfair. The Finnish government subsidizes the arts and education to a much greater degree than the majority of other countries. Finnish schools are structured differently, and the country's entire education system is superior in general to most others around the world.
On a Friday morning outside the West Helsinki Music School, there were almost as many strollers as cars parked in the lot. Inside, a music class for infants and their mothers was underway. The school's principal, Riita Poutanen, knows each child by name and gives each a yearly individual assessment, making sure that each is properly matched with an instructor. "Especially nowadays, children are so alone," she said. "They do not have true relationships with enough adults, and they should have one with their music teacher."
Just a 20-minute taxi ride away, the 15-year-old Espoo Center in the Helsinki suburb of the same name houses an orchestra, a theater, a concert hall and a music school. In one basement classroom, 10 children aged 4 to 6 hopped on feet clad in bright socks to help them grasp the concept of 4/4 time. And upstairs, in music theory class, a dozen 8- to 10-year-olds still wearing their snow boots were studying music theory — voluntarily. At this age, they are able to sing a song, go to the chalkboard and write down the notes, the tempo and other details. The students at Espoo put on more than 200 concerts each year.
Children start learning a musical instrument at an early age. One of the most important qualities setting Finnish music instruction above its counterparts is how early children begin playing in chamber ensembles or suchlike. Being responsible to others is an integral part of belonging to a musical activity.

Poutanen continued, "For kids, playing as a group makes learning music so much more enjoyable than the individual lesson. It helps develop the musical ear along with social skills," All Finnish students are required to take seven years of music coursework. Also, third graders begin taking up to four hours of electives, allowing them to start specializing at a much younger age than anywhere else.
But in many Finnish households, children learn to read music before they learn to read words. Osmo Palonen, director of advanced studies at Finland's top music school, the Sibelius Academy, "We are lucky that arts have been declared a core subject in our state, and that artists and arts organizations in our community are so generous with their time in the schools. But we need to change kids' daily experience,"
Is it time for the excellent Chinese education system to modify part of its curriculum to engage children in musical activities? So that at a later age, especially those retired, can be involved in such activities.
In Finland playing the violin at 9 and the clarinet at 10, a child would now be considered a late starter today. If children are engaged in musical and other art activities their wellbeing and learning will improve. This not only includes childhood but as adults especially the elderly. It can, and in Finland it does, improve their quality of life a great deal.
I believe that Chinese need to consider introducing music and other art activities as they are so important for brain development. The results are for all to see. Finland has the highest academic achieving students worldwide. Osmo Antero Vänskä is a Finnish conductor, "If you only educate those with a special talent for an art, the culture loses." Finland does the opposite and believes that society will benefit if all its members are engaged in musical activities.
Dr David Mollet is a New Zealand-based education and nutrition researcher. The opinions expressed here are those of the writer and do not represent the views of China Daily and China Daily website.
If you have a specific expertise and would like to contribute to China Daily, please contact us at opinion@chinadaily.com.cn , and comment@chinadaily.com.cn
Most Viewed in 24 Hours
China Views