At the root of seed enterprises' China sojourn
Share - WeChat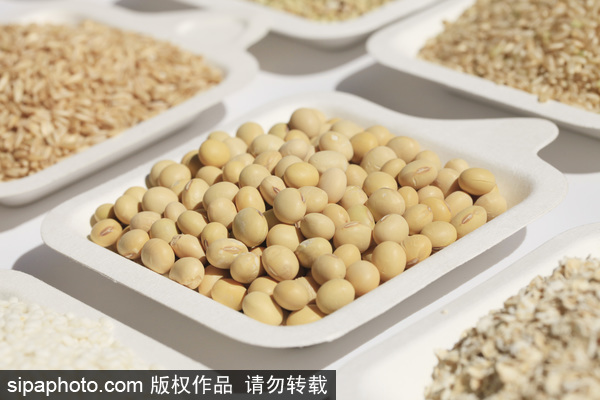 A recent Outlook Weekly report says that in recent years, more than 70 international seed companies, including the top 10, have entered China's seed market with large quantities of seeds, raising concerns whether they will now control Chinese people's "rice bowl" the way foreign chipmakers are controlling the Chinese chip market.
In fact, the technological gap in the seed industry's development in China is not insurmountable. The key to reducing dependence on foreign seeds lies in deepening reform of its agricultural science and technological system.
Investigations show that among the main crops in China, the localization rate of rice and wheat is relatively high, but corn, potato and other vegetable supplies depend partly on imports.
However, an in-depth analysis shows that the challenges before China's seed industry is quite different from those before the high-tech industry. The seed industry has a sound research and development system. The country has also made huge investments in the seed industry's basic research units.
The seed enterprises' R&D capacity is improving rapidly, and a number of domestic seed companies are catching up with international giants in terms of industrial layout, R&D investment and talent recruitment.
The entry of international seed enterprises into the Chinese market is fundamentally driven by the profit-pursuing nature of capital. Their objective is not to strangle China's agricultural development. However, that does not mean China can ignore potential risks to its agricultural development.
We must realize that the contribution of the seed industry's technology to China's economy is still quite low, and much of its R&D capacity has not translated into real supply in the market.
To revitalize the national seed industry, China needs to further deepen agriculture market reform, especially agricultural science and technology system reform.
Given that the world's best seed enterprises have all grown under the incentive of market returns, China should speed up the establishment of a commercial crop seed scientific research system that can benefit the market and explore a supportive and incentive mechanism for enterprises' R&D to encourage Chinese seed companies to grow stronger and go global.
Though technological R&D activities can be marketized, some things in the seed industry, such as protection of a plant's original habitat and preservation of germ plasm resources, are difficult to marketize, and hence should be financed by the government.
If you have a specific expertise and would like to contribute to China Daily, please contact us at opinion@chinadaily.com.cn , and comment@chinadaily.com.cn
Most Viewed in 24 Hours
China Views