School reopening in disarray in Kenya and Zimbabwe
Share - WeChat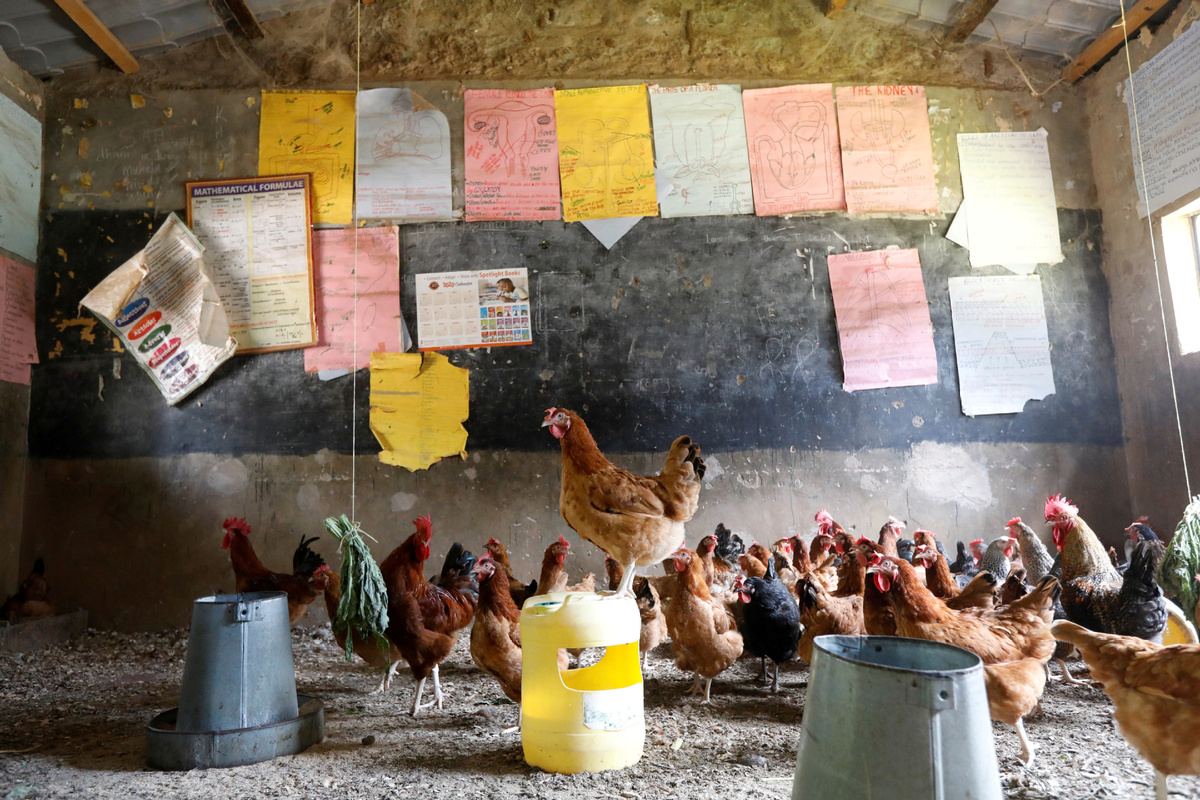 As the push to reopen schools amid declining coronavirus infection cases heightens across Africa, the issue is taking a dramatic turn in Kenya and Zimbabwe, with students and parents on the receiving end.
While a team of senior education stakeholders is proposing reorganizing Kenya's academic calendar due to coronavirus pandemic disruption, in Zimbabwe, the biggest teacher's union is opposing school reopening, arguing that its members are incapacitated and can't report for duty.
A committee appointed by Professor George Magoha, Kenya's education cabinet secretary, suggested schools reopen on Oct 19, with primary and secondary education classes set to sit for national exams in April 2021.
The proposal seeks to change the school calendar from the initial January to November to a June to March cycle, with the main aim being to manage the crisis caused by the coronavirus pandemic in the education sector.
The news has received mixed reactions from parents, students and teachers. While some people have embraced the proposal, others, especially parents, said they had already set their minds for school reopening in January.
Several parents said they are not well prepared in terms of school fees and other necessities, like school uniforms, noting many guardians lost their jobs due to the impact of coronavirus.
Mary Waeni, who sells second-hand clothes in open-air markets across Machakos and Kitui counties, said school uniforms for her two sons, who are in grades seven and eight, no longer fit them, so she will have to buy new ones despite the poor performance of her business.
"I was psychologically prepared that schools will reopen in January and that my son will sit for his national exams in December. I was confident that I had adequate time to prepare financially. If the national exam dates are changed to April and form one admission in June, I don't know how I will manage to raise enough school fees,' she said.
Peter Oloo, who lost his job, said the situation will be more difficult for parents like him whose children learn in private schools.
"The schools fees per term is $100 per child on average. How will I manage to pay school fees for my three children? Additionally, I have to buy them school supplies. I doubt my children will be able to report to school earlier than January 2021," Oloo said.
George Njihia, a parent, has embraced the proposal by the committee and hopes that the government will adopt it.
"It would be so unfortunate for learners to lose a whole academic year and be forced to repeat classes. Let schools reopen and the school calendar be changed," he said.
Festus Musau, a teacher, said the government should stick to the January date for the school reopening.
He said teachers and learners are in a state of confusion, due to the ever-changing proposals for school reopening dates, so they are not psychologically prepared.
"Education is all about psychological preparedness and while there may be some advantages if schools reopen earlier than January, it might be challenging for both the teachers and learners because psychologically they are not prepared," he said.
Musau said there also is inadequate preparedness in terms of coronavirus preventive measures in schools and that the duration between Sept 28 and Oct 19 may not be enough to get ready due to limited resources.
"There is a proposal to undertake outdoor learning due to inadequate classrooms to allow social distancing. However, we are heading to the short rainy seasons that lasts from October to December. This means no learning will take place outside classrooms, so it will be congested, risking the spread of coronavirus," he said.
President Uhuru Kenyatta is set to make an official announcement on school reopening in the coming days after receiving final reports from the set committees.
In Zimbabwe, the Zimbabwe Teachers Association said its 42,000 members are unable to reopen schools as scheduled on Sept 28, citing salary disparities between teachers and other public servants, among other complaints.
It also expressed concerns for the safety of teachers since most schools lack coronavirus preparedness.
"We are concerned that the economy has self-dollarized and transport fares are now charged in United States dollars in most routes. We are worried that the teachers' salaries have been eroded to an equivalent of $30-$35 per month," the association said in a statement.
It's demanding restoration of the purchasing power parity of teachers' salaries to $520 per month, as well as implementation of meaningful sector-specific allowances that consider teachers' status and responsibilities.