High-yield soybean breeding to ramp up
Share - WeChat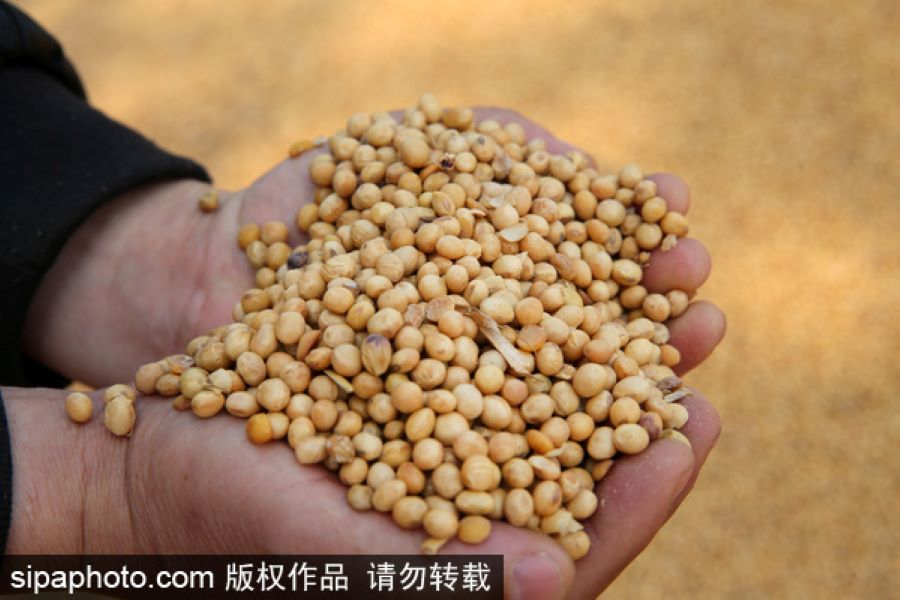 Authorities will ramp up support for the breeding of high-yield soybeans that can be raised with mass mechanized operations, said the Ministry of Agriculture and Rural Affairs, as China moves to bolster the self-sufficiency of a grain whose supply has long relied on imports.
The nation will continue to conduct seed research to boost the quality and global competitiveness of the grain between 2021 and 2025, known as the 14th Five-Year Plan period, the ministry added.
The decisions came as the novel coronavirus outbreak has jolted the global supply chain.
The ministry said it will work with the Ministry of Finance to forge ahead in the construction of breeding bases, as part of a broader effort to ramp up investment in soybean seed production, as policymakers have been calling for revitalizing the nation's non-genetically modified soybean industry.
The ministry said it has been supplying 10 million yuan ($1.4 million) in annual funding to eight counties scattered across Northeast China's Heilongjiang and East China's Shandong provinces and North China's Inner Mongolia autonomous region. The money is used to level land, upgrade water, electricity and other infrastructure, and to boost the storage, drying and processing capacity of the grain.
China has eight such fully mechanized bases, which have been supplying 60 percent of the nation's soybean seeds, it said.
The ministry added it will move to step up brand-building in the sector, and introduce more financial tools to promote its production.