Fashion with Dunhuang glamour staged at Beijing landmark
Share - WeChat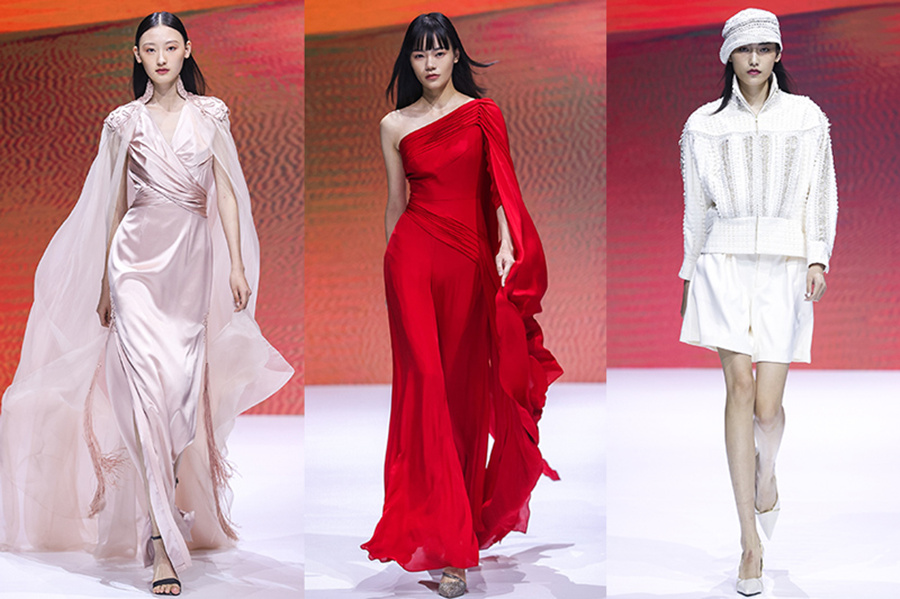 Inspired by her recent trip to the ancient oasis city of Dunhuang, Chinese designer Grace Chen brought her latest collection, Unity, to the runway Sunday during Beijing Fashion Week.
The exotic aesthetics of Dunhuang appear on the bustling street of Wangfujing, one of the most iconic landmarks in the heart of Beijing, integrating classical charm with modernity.
"Dunhuang is both modern and ancient, just like us and our culture," Chen said. "The desert can be far away. Yet here we meet, in the busy neighborhood of Wangfujing."