Hearing-impaired CEO advances technologies
Share - WeChat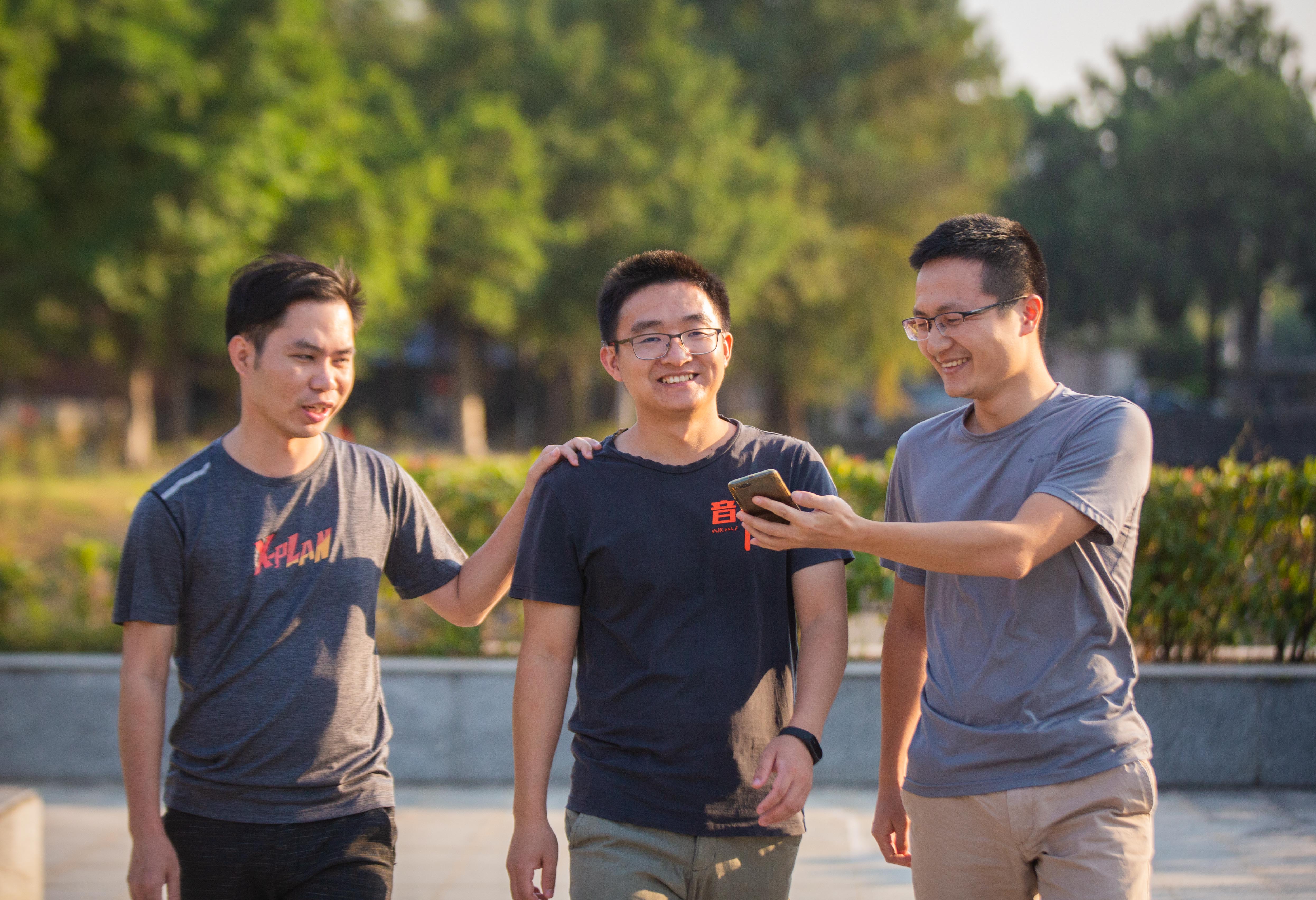 Shi Chengchuan said he did not pay much attention when he recently received an accolade that recognized him as a leading young entrepreneur in Asia.
The 28-year-old businessman, who is hearing-impaired, was selected for the Forbes list of 30 Under 30 Asia 2020.
"My team didn't pay much attention to it either, as it does not have much impact on the production, research and development of my projects and products," he said.
"I want to help more people who have impaired hearing to regain their hearing functions in the years to come."
It's the second year in a row that Shi, CEO of Guangzhou Voibook Technology, has been chosen for the Forbes list. The story of his success has inspired many young entrepreneurs and residents in Guangzhou, capital of Guangdong province.
Two years ago, Shi had to type to communicate with others. But now, he is able to chat with people and answer phone calls with the help of a cochlear implant and an app he developed. The app, which went online in 2017, has now attracted more than 600,000 hearing-impaired users.
The users can answer voice calls and even conduct video chats, as sound can be instantly converted into text through the app, which is installed on mobile phones. It also helps hearing-impaired users to "speak" through text-to-speech conversion and voice evaluation technologies.
Despite the success of the app, Shi is determined to come up with more innovations to help hearing-impaired people.
"There are more than 72 million people who have hearing problems in China," Shi said.
He is expecting more than 1 million hearing-impaired people nationwide to be using his app in four years.
"My app can be used as an effective supplement to cochlear implants or hearing aids. By combining the two, hearing-impaired people can communicate better," he said.
Shi said the app can also be used in a classroom setting to help hearing-impaired students keep up with lessons.
"When hearing-impaired people attend classes, there is a system that can turn the teacher's words into text and display them on the large screen, so that hearing-impaired people can follow the teacher's video lectures like other students," he said.
Shi's company has also included speech therapy and rehabilitation functions on the app, which, along with voice evaluation technology, can help hearing-impaired people improve their speech skills.
Shi uses the app to practice speaking for more than 30 minutes every day, no matter how busy he is. After two years of practice, he said his spoken Mandarin has become much better.
Voibook has six staff members and another six part-time employees and earned 3 million yuan ($428,570) in revenue last year.
After graduating from Jinan University in 2015, Shi said he started his business in Guangzhou as it is an inclusive international city that welcomes young entrepreneurs with business ideas.
His business partner and a former university classmate, Chen Guoqiang, said he was willing to team up with Shi as he had persistence and an indomitable spirit.
"Shi has a strong passion for work and determination to help the masses of hearing-impaired people," Chen said, adding that Shi is considerate to his workers.
Shi, who comes from a rural area in Leshan, Sichuan province, lost his hearing when he was 11, after contracting meningitis.
He was admitted to Jinan University in 2011 following a good performance in the gaokao, the national entrance examination for universities and colleges, and studied applied mathematics.
He performed well in his studies and was once nominated as one of the top 10 inspirational Chinese college students.
Guo Jingyu in Guangzhou contributed to this story.